March 19th, 2010 by davi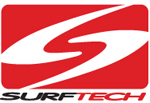 March 19, 2010 (Santa Cruz, CA) – After much anticipation, notorious waterman, Jamie Mitchell's 9′8″ signature surf SUP is now in stores! Mitchell and Surftech founder, Randy French, worked tirelessly on the design of the 9′8″ JM for more than two years. The result is the ultimate all around surf SUP.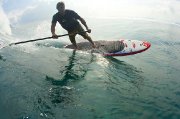 "My new JM Surftech 9′8″ works in just about anything! Whether its 2 ft Burleigh Heads, 8 ft Sunset Pt, or some heaving slab somewhere, it's designed to handle a variety of conditions. Plus Surftech's Tuflite material makes my board nearly bullet proof! I love it." – Jamie Mitchell
Whether he's winning the Battle of the Paddle, or charging the world's biggest waves, one of the sports' premier waterman is leading the SUP charge.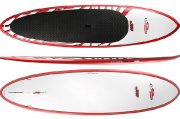 Nose: 18.75″ x Width: 28″ x Tail: 16.5″ x Thickness: 4.25″
Availability is limited so drop in on your local Surftech dealer before they're gone.
For more info contact:
Duke Brouwer
Surftech Marketing
831-479-4944
duke@surftech.com
Related posts