May 17th, 2015 by davi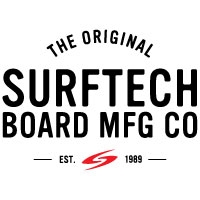 Triple D announces it has made a conditional offer to acquire the Global Surf Industries (GSI) group of companies.
(May 15, 2015, Thailand) — Thailand-based investment company Triple D Corporation, which recently acquired 100% ownership of Surf Technicians LLC, has made a conditional offer to the majority shareholder of Global Surf Industries (GSI) to acquire full control of the GSI group.

GSI manufactures and distributes many well-known brands in the Surf and SUP industry including Tom Carroll SUP, 7S, Hayden Shapes, Modern, Walden and Meyerhoffer Surfboards internationally.
The terms of the conditional offer have not been made public yet and comes soon after the announcement that NSP and Surftech will be joining forces in a new distribution partnership for the USA*, effective 14 July 2015, and the establishment of the Triple D subsidiary, Aroona Pty Ltd, which will distribute NSP in Australia, effective 14 July 2015.
Triple D Corporation is the parent company of Surf Technicians LLC and owns Continental Link Composite Pte Ltd, a Singapore-based company which manages brands such as NSP, Surfers Ink and Sunset Surfboards, along with the brands of other action-sports companies globally.
* USA, excluding Hawaii and Canada markets
# # #
For more information, please contact:
Kaitlin Higgins
SURFTECH / Marketing Coordinator
kaitlin@surftech.com
Related posts