September 21st, 2011 by davi

C4 Waterman Announces
Re-Launch of Core Brand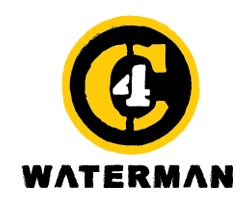 FOR IMMEDIATE RELEASE:
Honolulu, Hawaii, September 8, 2011
C4 Waterman, Inc. announces the re-launch of its C4 Waterman brand of boards and paddles with a streamlined list of refined models and color ways, which it will manufacture and distribute directly along with its recently released SUBNINE performance series.

"Due to the ever increasing demand for boards that perform well in a variety of conditions, we've revisited our legacy models and refined their designs," said C4 Waterman founder/CEO Todd Bradley. "As always, stability, quality, performance and fun remain the cornerstones of any product we make."
As the company that founded the sport of modern stand-up paddle surfing and distance racing with its innovative board and paddle designs, C4 is determined to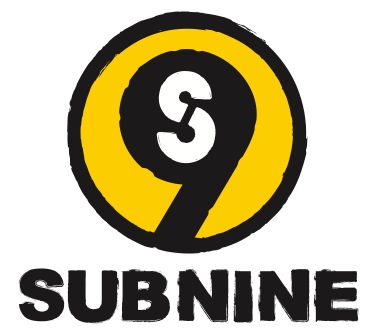 push design and performance to the limit. To complement its extensive line of C4-branded epoxy SUP boards, the Honolulu-based company recently announced it was launching a skunkworks-based product line, SUBNINE (www.SUB9surf.com), helmed by C4 designer/shaper Dave Parmenter. This brand new collection of state-of-the-art high-performance SUP boards and paddles is capped off by a fleet of radical new Rigid AirCore inflatable models replete with a game-changing patent-pending removable-fin system. This system accommodates stiff, high-performance FCS surf fins to be used on any of the new air-cored C4/SUBNINE SUPs and conventional surfboards.
"The guiding principle behind all of my latest designs is 'faster, looser, deeper,'" said Parmenter, a co-founder of C4 and the designer of all its surf and race boards. "I always want to remain progressive with my shapes. Now that we are distributing our own boards, offering those designs to the market 'faster' and at competitive prices ensures that our customers will be able to affordably ride the same equipment our team is surfing and racing in Hawaii that very season."
With pent-up demand for fresh innovation from the world's premium SUP brand at a fevered pitch, C4's Global Sales Manager Ty Zulim is predicting a tornado in his Rolodex. "Now that C4 is manufacturing and distributing its own boards, we plan on being very competitive at the cash register. These new boards and paddles have been in R & D for a few years in Hawaii. They're real game-changers, and the impact will be huge, maybe as significant as C4's first line of production boards introduced in 2006. The new 'X-WING' paddle is a bombshell – it's the biggest thing to hit paddles since Todd Bradley's first all-carbon SUP paddle back in 2003."
C4 Waterman, Inc. (www.C4Waterman.com) is a waterman-owned and operated paddle sports and rescue equipment company led by Todd Bradley, Dave Parmenter, Brian Keaulana, Bruce Raymond and Archie Kalepa. For more information about the new product lines and their availability please contact Ty Zulim, sales@c4waterman.com.
Media contact: Liam Wilmott, liam@c4waterman.com, 808-739-2837.
Related posts