August 10th, 2011 by davi

C4 Waterman, Inc. Launches
SUBNine Series
at 2011 Outdoor Retailer
FOR IMMEDIATE RELEASE
C4 Waterman, Inc. Launches SUBNine Series at Outdoor Retailer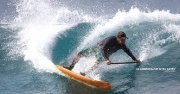 Honolulu, HI – (August 4, 2011) C4 Waterman, Inc. is excited to announce the launch of its SUBNine Series line at the Outdoor Retailer Trade show in Salt Lake City, Utah, August 4th-7th.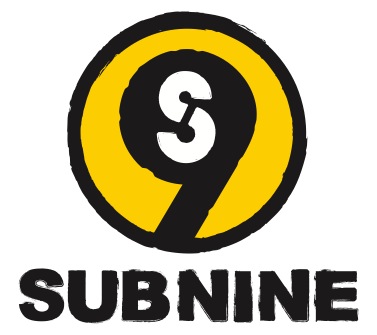 The innovative SUBNine line offers an exciting new range of revolutionary high-performance stand-up boards and equipment comprised of components never before seen in stand-up paddle and surf.
Each of the new SUBNine products come smoking hot out the C4 Waterman, Inc. design and shaping facility–known as Skunkworks–following two years of intensive prototype testing by the C4 team around the world and across the Seven Seas. Featuring 11 new SUP FeatherCore bamboo composite models, 5 state-of-the-art RigidAir Core SUPs, and, the first of its kind, RigidAir Core conventional surfboards.
"Being primarily a custom shaper," said Dave Parmenter, "I have been trying to find a way to bring the latest high-performance SUP designs to the market, you know, the same sort of lightweight, super-refined surf and raceboards that our team receives from my Hawaii Skunkworks. SUBNine is all about our latest prototypes reaching our FeatherCore Composites factory as quickly as possible, so that they end up under your feet while we are still riding them ourselves in Hawaii."
But the real game changer could be the new SUBNine X-Wing paddle. Not since the first all-carbon sport-specific SUP paddles were made by C4 Co-founder Todd Bradley in 2003 has paddle design seen this type of quantum leap. In its patent pending design, Bradley has re-sculpted the water born section of the shaft to be a drag reducing foil. The X-wing moves faster and more smoothly through the water during the power phase. A perfect compliment to the paddler looking for more reach and depth in their stroke.
SUBNine, from the folks in Hawaii at C4 Waterman, Inc.—–Faster, Looser, Deeper.

Come visit us at Outdoor Retailer booth number 39138 this week!
For media and PR contact: Liam@c4waterman.com
To schedule a dealer appointment at Outdoor Retailer Show, Booth No. 39138 contact Ty Zulim: Ty@c4waterman.com
Related posts