August 26th, 2010 by davi

For high resolution media images, please contact Jodi Wilmott
SPIRIT OF SURFING ALIVE & WELL AT DUKE'S OCEANFEST
Live Global Webcast at dukefoundation.org
Televised Around Hawaii on Oceanic Time Warner Cable:
Digital Channels 250 & 1250

WAIKIKI, HI – August 26, 2010 — It's not what you do, it's the style and spirit with which you do it that shines brightest. San Diego's Ryan Levinson showed that the soul and spirit of surfing is alive and well at Waikiki today, and Duke Kahanamoku would have been proud. Levinson, 38, is a life-long athlete who suffers from muscular dystrophy (MD). Duke's OceanFest, AccesSurf, C4 Waterman and Operation Rebound all came together to get him on the waves of Waikiki today.
AccesSurf is a Hawaii-based organization that enables challenged athletes to enjoy the healing and freeing qualities that the ocean and its waves offer. Today Levinson was one of 19 challenged athletes who took to the waves with their help and their performances were the most inspiring of the day.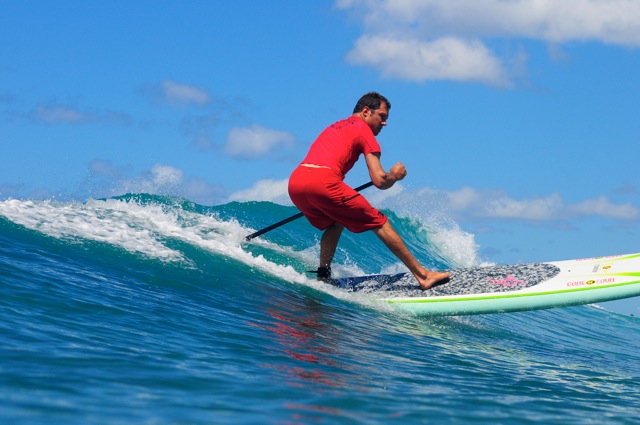 AccesSurfers Ryan Levinson (above) and Jesse Delmar (below)
(Photos: Bernie Baker)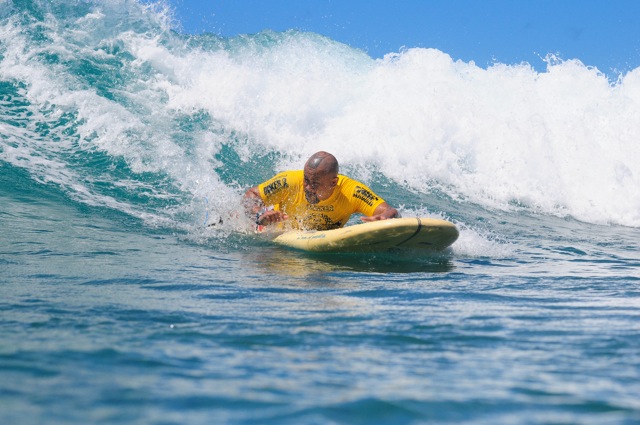 "What don't I love about Waikiki?" said Levinson after his surf session. "Everybody looks beyond the disability and it reflects on what you bring. I don't want to sound cheesy, but you come here with aloha, a good attitude and a love for surfing, and it gets thrown right back to you."
Ryan has been an elite level able-bodied athlete in cycling, triathlon and water sports during his life, but has gradually needed to adapt his activities due to the progressive effects of MD. Stand-up paddling has enabled him to stay on the waves, offering support and exercise for his weakened body.
"Muscular dystrophy is a genetic disorder that causes muscles throughout my body to disappear over time. Right now I can't lift my arm over my shoulder. I can't do a sit-up. I can't do a push-up. I can't do a pull-up. It's very hard for me to get up when I'm down on the ground so stand-up paddling is a blessing for me because I can lean on the paddle with my weight to make the board go. In the long run, people with my disability a lot of times lose the muscles in their face so I won't be able to smile or close my eyes. But, thanks to AccesSurf, Duke's OceanFest, C4 Waterman and Operation Rebound I'm out here smiling now."
SURF SUP! C4 WATERMAN-STYLE:
C4 Waterman also presented the Surf SUP stand-up paddle races for men, women and children today that offered plenty of excitement, good times and laughs. Finals of the Surf SUP races will be held late this-afternoon. The top 18 men's finishers and top three women and children will qualify for tomorrow's C4 Waterman Surf-Off (see complete schedule at end of news for times).
CHAMPIONS OF LONGBOARD & TANDEM CROWNED:
Champions of three surf events were crowned today: Makaha's Kamu Auwae and California's Julie Whitegon took first place in their respective finals of the Kicker Audio Presents the Toes on the Nose Rabbit Kekai Classic, and the Gidget Pro Longboard; and Chuck Inman & Tiffany Rabacal (Waikiki) were crowned number one in the Cabana's Pool Bar & Nashville Waikiki Tandem Surfing Championship.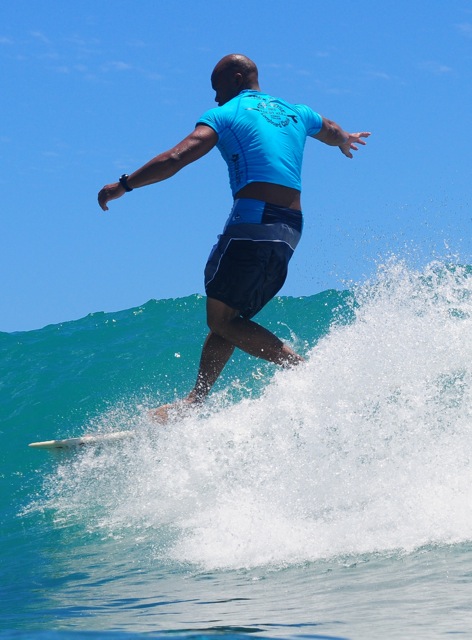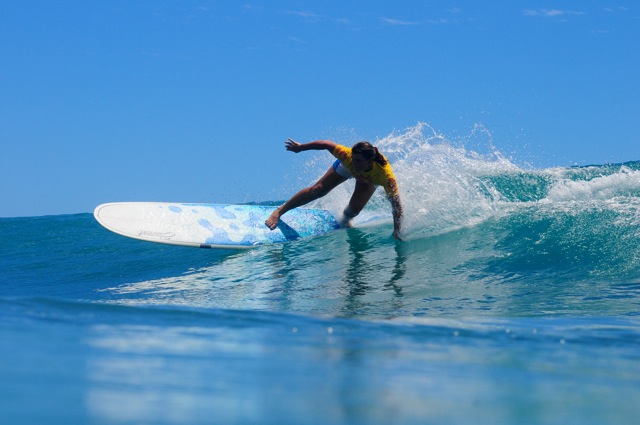 Above: Kamu Auwae (left) & Julie Whitegon (right)
Photos: Bernie Baker
Coming up tomorrow will be the Hawaiian Airlines Duke's Legends Surf Classic and the C4 Waterman SUP Surf-Off.
Duke's OceanFest is a benefit for the Outrigger Duke Kahanamoku Foundation's (ODKF) college scholarships and athletic grants program that supports outstanding Hawaii scholar-athletes competing in water sports and volleyball. An auction of a one-of-a-kind Duke Kahanamoku longboard by Maui Longboards, as well as online and beach sales of commemorative 2010 Duke's OceanFest t-shirts will go towards the ODKF college program.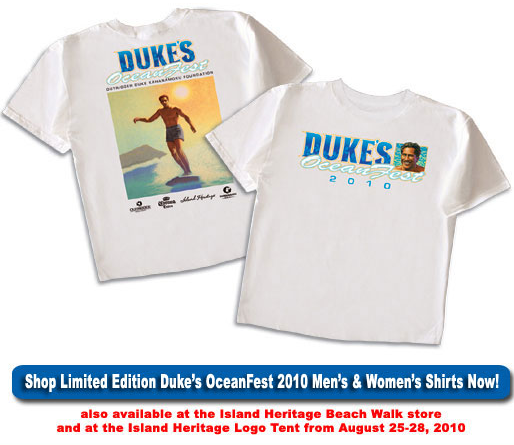 SCHEDULE:
Friday, August 27 Sporting Events:
8am-2:40pm Hawaiian Airlines Duke's Legends Surf Classic
2:40pm-5:50pm C4 Waterman SUP Surf-Off
Saturday, August 28 Sporting Events:
7am Corona Beach Volleyball Championships, Presented by:
Outrigger Hotels & Resorts
9am Duke's Waikiki Ocean Mile Swim
9am Outrigger Hotels & Resorts Surf Polo Tournament
11am (start at Hawaii Kai, finish Waikiki) Maui Jim Presents:
2010 Hawaii Paddleboard Championships – Duke's Race
Hawaiian Airlines Duke's Legends Surf Classic
Corona Surfing Expression Session
RESULTS (current at time of issue)
Results listed in order of 1st through 4th. 1st & 2nd advance.
ACCESSURF CHALLENGED ATHLETE SURFING: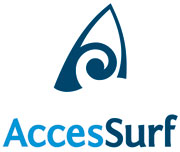 DEAF: Paul McDonald; Joshua Beal; Jared Katakura; Ray Ropozo; Hank Gosbebrink; Laura Kim
WAVE SKI: Rich Julian; Jeff Munson; John Davis; Lee Hinson; Mark Thorton
LAYDOWN: Ryan Levinson; Masa Kobayashi; Ann Yoshida; Jesse Delmar; Mike
AMPUTEE: Eric Welton; Dana Cummings; Danielle Burt
C4 WATERMAN SURF SUP RACE: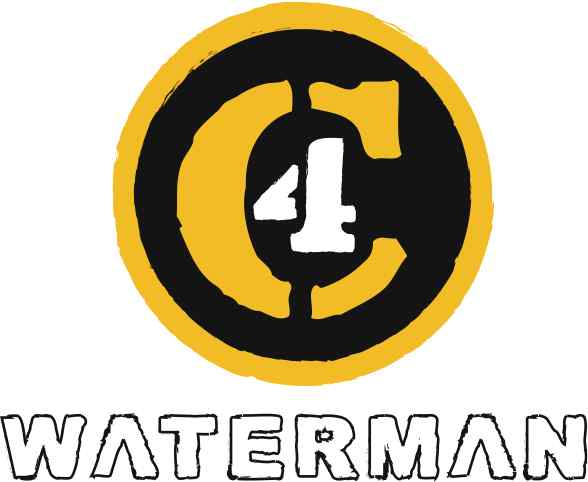 Results not available at time of writing. Top finishers today will advance to tomorrow's SUP Surf-Off. Please check complete results tomorrow.
KICKER AUDIO PRESENTS TOES ON THE NOSE RABBIT KEKAI CLASSIC
(Men's Longboard)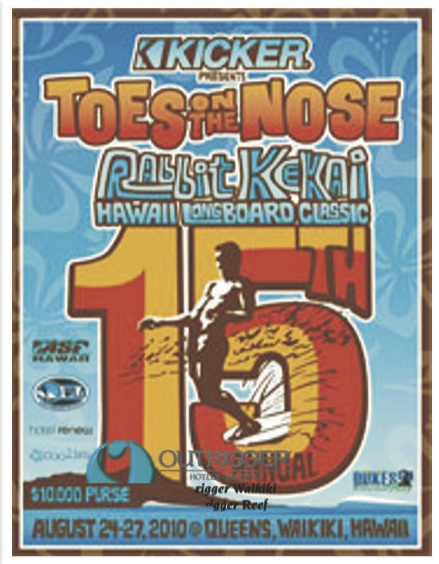 FINAL:
1st – Kamu Auwae (HI); 2nd – Duane DeSoto (HI); 3rd – Keegan Edwards (HI); 4th – Kai Sallas (HI)
Semi-Finals:
H1: Kai Sallas (HI); Keegan Edwards (HI); Tony Silvagni (USA); Darren Eudaly (USA)
H2: Duane DeSoto (HI); Kamu Auwae (HI); Taylor Jensen (USA); Scotty Fong Jr (HI)
GIDGET PRO LONGBOARD (Women)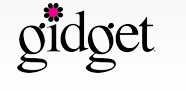 FINAL:
1st – Julie Whitegon (CA); 2nd – Joy Monahan (HI); 3rd – Lindsay Steinriede (USA); 4th – Ashley Ahina (HI)
Semi-Finals:
H1: Joy Monahan (HI); Ashley Ahina (HI); Kelia Moniz (HI); Koki Jennifer (HI)
H2: Julie Whitegon (USA); Lindsay Steinriede (USA); Ashley Quintal (HI); Kelly Nicely (USA)
CABANA'S POOL BAR & NASHVILLE WAIKIKI TANDEM SURFING CHAMPIONSHIP
FINAL:
1st – Chuck Inman & Tiffany Rabacal (HI) 15.76; 2nd – Duane DeSoto & Kathy Terada (HI) 13.5; 3rd – Christian Bartsch & Aimee Murai (HI) 12.72; 4th – Clay & Kristen Huntington (CA) 11.57
# # #
CONTACT:
Jodi Wilmott/OceanPromotion
+1.808.258-8533
Email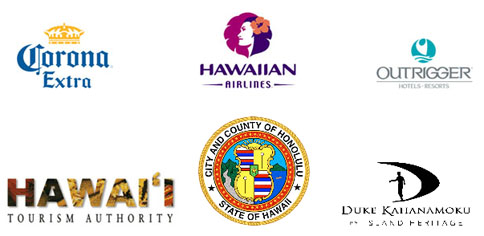 Related posts