February 14th, 2011 by davi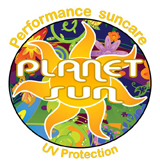 FOR IMMEDIATE RELEASE
Contact: John O'Malley, 808 372-6016
PLANET SUN ANNOUNCES "MEET THE CHAMPIONS" EVENT
Kailua, Oahu, Hawaii-February, 14, 2011- Planet Sun, LLC, a Hawaii based performance suncare company, proudly presents "Meet the Champions." The event will take place at the Kaneohe Marine Corps Base 2011 Swamp Romp Fitness Expo, Kaneohe Marine Corps Base, Hawaii on 25 February, from 3 pm to 8 pm. Meet the Champions features three Planet Sun sponsored World Champion athletes: Duane DeSoto – 2010 ASP Longboard Surfing World Champion, Shonny Vanlandingham – 2010 XTERRA Triathlon World Champion, and Amy Eck – 2009 Triathlon "Doubles" Champion.
The purpose of the event is provide Hawaii based Marines, their family members and the public, an opportunity to meet World Champions of their sport and learn more about training, nutrition, and what it takes to be a world class athlete. Planet Sun Founder and President, John O'Malley, a retired US service member himself, commented: "We are very excited to offer the Marines and their family members an opportunity to meet these incredible people. We know there are also a great number of talented and competitive athletes in the Marine Corps, and this is a great way for them to get some great tips and insight on elite level competition". It is also a rare occasion to have Amy, Duane and Shonny all in Hawaii at one time, as they are typically competing around the globe.
Shonny Vanlandingham hopes her visit will inspire athletes of any age to expand their fitness. "I'm in my 40s, but I'm in the best shape of my life," Vanlandingham said. Shonny amazed the multi-sport community by winning the 2010 XTERRA World Championships at age 41 years young, and has her sights set for a repeat victory in 2011. Champion surfer and waterman Duane Desoto is sure to inspire kids and their parents alike. An advocate for children's physical fitness and Hawaiian culture, Duane founded Na Kama Kai, a foundation that teaches Ocean safety, awareness and stewardship to our youth.
"Meet the Champions" and the 2011 Swamp Romp Fitness Expo will be staged in the Samuel Adams Sports Grill at the Klipper Golf Course, Marine Corps Base, Hawaii. The event is open to the public.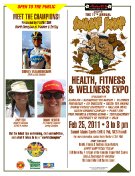 Planet Sun LLC is a Oahu, Hawaii based suncare company that specializes in performance suncare and UV Protection. The core of the company consists of athletes and physicians who develop, test and deliver their products and services. For more information visit: www.planetsunhawaii.com
Related posts