May 12th, 2011 by davi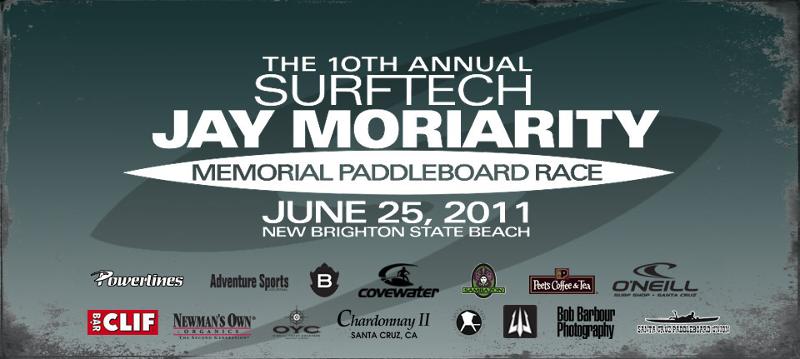 Surftech Jay Moriarity
Memorial Paddleboard Race 10th Anniversary!
Santa Cruz, CA (May 12, 2011) – June 25th will mark the 10th Anniversary of the Surftech Jay Moriarity Memorial Paddleboard Race. The "Jay Race" as it has become known, is held in honor of one of big wave surfing's favorite sons, the late Jay Moriarity. Jay was known as much for his fearless big wave surfing as he was for his positive and always friendly attitude. To stay in shape for the winter big wave season, Jay became an avid paddleboarder and could regularly be seen logging countless miles on his paddleboard along the Santa Cruz coast.
With the summer paddling season well underway, the world's top traditional and stand up paddle athletes are training hard in preparation for this year's special event.
"When I heard that this year would be the 10th anniversary of the Jay Race I made sure to put it on my race calendar" said 8x Molokai-2-Oahu womens champion, Kanesa Duncan Seraphin (Kauai, HI) "I've been wanting to come over for the Jay Race for a long time so I'm excited that this is the year I'm able to make it happen!"
In addition to Kanesa, other first time Jay Race competitors will include 2x Battle of the Paddle winner, Candice Appleby (Honolulu, HI) and Surftech Surf & Sand Duel-athlon winner, Matt Becker (Santa Barbara, CA). With this being the 10th anniversary of the Jay Race, race directors are expecting the majority of winners from the past ten years to compete in this year's event.
"We expect the 2011 Jay Race to be one of the most competitive paddleboard races in the world this year!" said Jay Race co-founder, Gunnar Roll. "With Kanesa, Candice and 2010 womens champ Maya Sprinsock competing on the women's side and last year's winner, Anthony Vela and 2009 winner Craig Waltz already confirmed to compete in the mens division, we know this will be one of the fastest and most competitive Jay Races to date."
In addition to the 12-mile endurance challenge, there is also a 2-mile short course race for those not yet ready to paddle for hours on the open ocean. A new addition to this years event is the the Covewater SUP Relay. This three-person relay will be a super fun yet ultra competitive 3-lap relay that will take place after the long course event is finished. There will also be kids paddleboard races.
With the many different races and events, the Jay Race offers fun on the water for paddlers of all shapes and sizes!
"This year will mark the 10th Anniversary of 'The Jay Race', and I'm very excited how much this event has grown over the years. Jay's spirit has brought so many people together every year, and I look forward to another incredible day of celebrating and paddling amongst friends". - Kim Moriarity
Event Schedule:
Friday, June 24th
4-7 pm – Pre-Registration at the Santa Cruz Yacht Harbor.
Saturday, June 25th
5:30 am – Race-day registration & check-in for those pre-registered 
8 am       – Jay Moriarity Ceremony (featuring special guest speaker to be announced soon) 
8:30 am   – Long Course paddleboard race start
8:40 am   – Long Course SUP race start
8:50 am   – Short Course race start
11:00 am  – Lunch
11:30 am  – Kids Races
12:00 pm  – Awards Ceremony
1:00 pm    – Covewater SUP Relay race
5:00 pm    – Post-race party, Crows Nest Restaurant at the Santa Cruz Yacht Harbor 
About Jay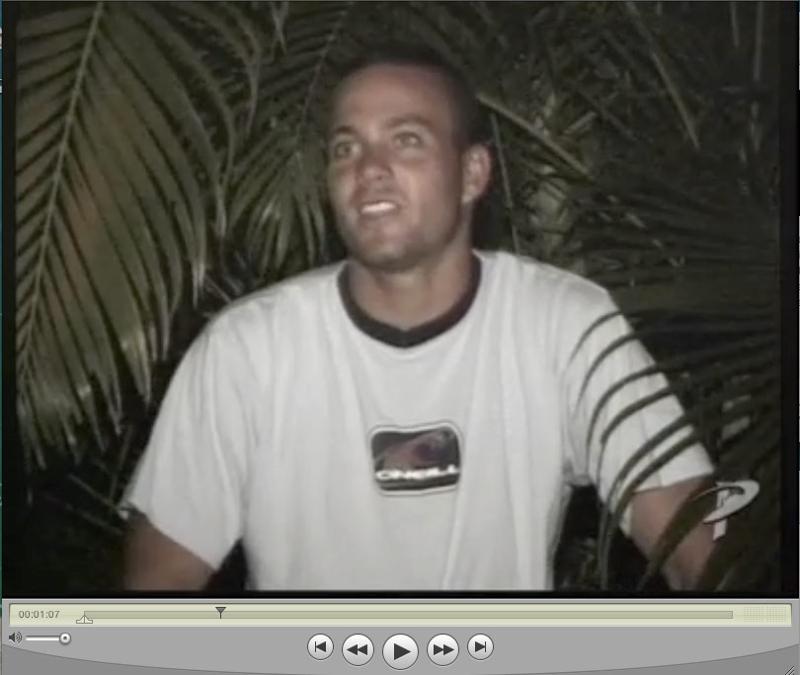 click the above video link to watch a great memorial video about Jay produced by Powerlines Productions 
"Enjoy everything you get. I think that's one of the most important things in life. Just really appreciating it. Because we only get to do this once and it's not for a very long time, so enjoy it." - Jay Moriarity
EVENT LINKS 
For more info: duke@surftech.com  
Related posts