May 13th, 2011 by evan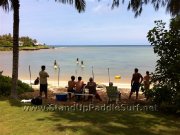 Last week I got an email from Liam over at C4 HQ asking if I was interested in joining them at a 'secret' location for their 2011 Battle of the Paddle Hawaii (BOP) team rider training session. Of course I said I was interested and had a great time with the C4 team. I got a little lost at first, had to hike through bushes, fell in some mud but eventually I got to the secluded area where they had setup a mini BOP race course.

On the beach was a number of their new boards they were testing for the race. I felt like a kid in a candy store. There's nothing like tens of thousands of dollars in new gear to try. I ended up getting a number of short interviews and tips from guys like Travis Grant (runner up in 2010 BOP), George Cronstadt (Tahiti paddling champ) and the team.
There will be more to follow, but this video was put together by Prickett and shows what the race course was like.
See everyone at BOP!


(click thumbnail to launch video)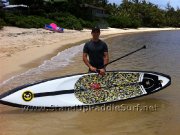 Travis Grant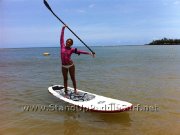 Ha'a Keaulana (Brian's daughter)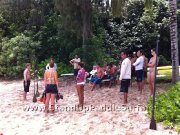 The C4 Waterman Team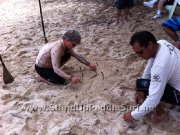 Todd Bradley and Brian Keaulana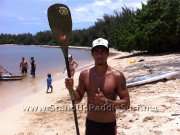 Geroge Cronstadt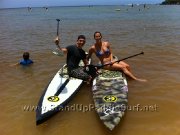 Travis Grant and friend
Related posts