December 21st, 2011 by davi

Wednesday 21 December
The 2012 Stand Up World Tour Schedule is announced
An exciting new season awaits the 2012 Stand Up World Tour as the official schedule is announced and riders ready themselves to do battle for the coveted World Championship crown. The events maintain the same locations as 2011, except for a special final event that will adopt a new format for 2012: the Location X Grand Finals:

Sunset Beach, Hawaii: 4th – 14th February
La Torche, France: 28th April – 6th May (to be combined with a Stand Up World Racing Series event)
Sapinus Pro, Tahiti: 26th May – 3rd June
Huntington Beach Pro, California: 26th September – 3rd October (to be combined with a Stand Up World Racing Series event)
Maresias Pro, Brazil: 20th – 28th October
Location X Finals: 26th November – 6th December
Watch a look back at the 2011 season by clicking here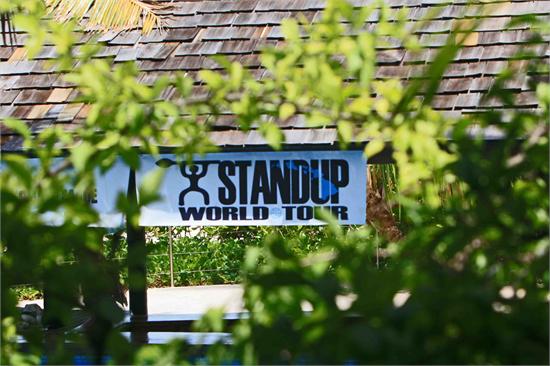 Next up, the Sunset Beach Pro: 4th – 14th February 2012
It is almost that time for one of the most spectacular events on the Stand Up World Tour calendar, the Sunset Beach Pro. Held on the legendary North Shore of Oahu, Hawaii, the past 2 years have seen epic conditions ranging from giant surf, to high performance and groomed Sunset perfection.
From the 4th – 14th February, the World's best will once again do battle at one of the world's most infamous surfbreaks – stay tuned as the 2012 chapter of the Stand Up World Tour kicks off at Sunset Beach.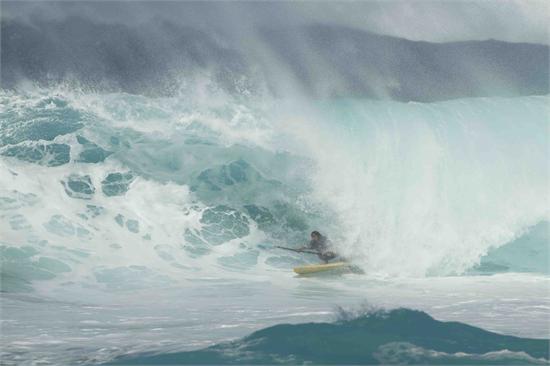 It all starts at Turtle Bay on Saturday 4th February
The event will begin at Turtle Bay Resort on Saturday 4th February with a full day of action that includes:
Na Kama Kai Youth Clinic: 8am – 12pm
Na Kama Kai U16 youth event: 9am – 11am
Women's expression session: 12pm – 1pm
People's Choice event: 2pm – 4pm
Registration & Opening party at Surfer the Bar: 5pm
Turtle Bay is offering special rates for the event dates: please go to www.turtlebaysurf.com for more information and all bookings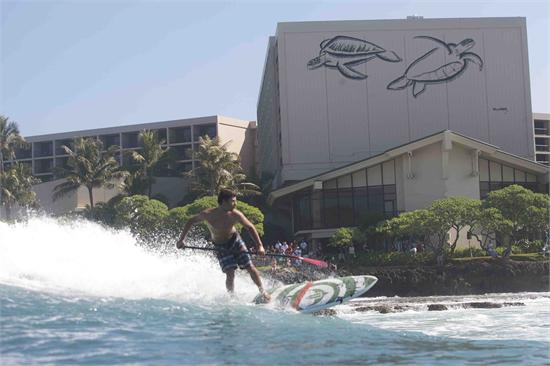 Exclusive SUP Surf Clinic with Dave Kalama & Kai Lenny
On February 1st and 2nd, Turtle Bay will host an exclusive Stand Up Paddle Surf clinic featuring Dave Kalama and Kai Lenny.
This groundbreaking clinic will provide on and off the water tutorials, use of video analysis and one on one training by these two ocean sports Champions set in the unsurpassed aquatic playground of Turtle Bay on Oahu's North Shore.
For reservations and any questions please email: clinics@watermanleague.com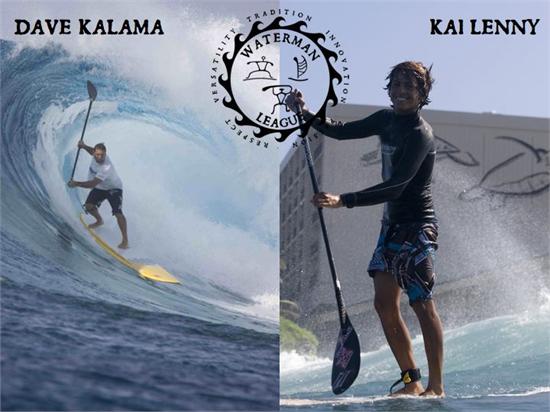 Stand Up World Series update and revised schedule
The revised and provisional schedule for the 2012 Stand Up World Series is as follows:
Fiji: 13th – 18th November, (2011)
Chile: 17th – 18th February
Mexico: 9th – 11th March
Brazil: April (exact date tbc)
France: 5th – 6th May
Australia: 19th – 20th May
Chicago: 16th – 17th June
Norway: 23rd – 24th June
Sweden: 14th – 15th July
Maui: 21st – 22nd July
Kauai: 3rd – 4th August
Oregon: 18th – 19th August
Germany: 31st August – 2nd September
Florida: 9th – 11th September
California: 26th September – 3rd October
World Championship Finals, North Shore Paddle Challenge: 12th – 14th October
Provisional events in South Africa and New Zealand have been postponed until 2013, when they will become some of the most exciting events on the calendar. Stay tuned to www.standupworldseries.com for entry information and all news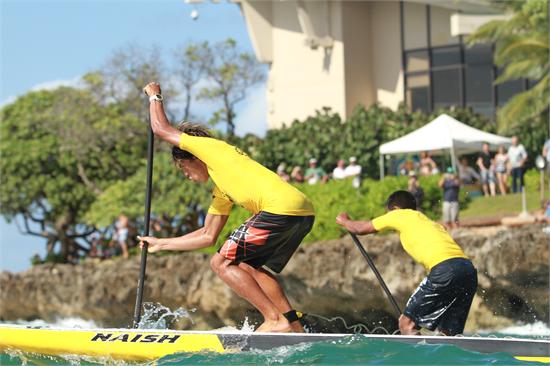 Watch for Global TV broadcasts from the Stand Up World Tour / Series, as well as online programming and contests
Stay tuned for TV broadcasts in your area from the 2011 Stand Up World Tour, with airings thru December / January on the following networks, amongst others:
Fuel TV (AUS)
Eurosport (EU)
Canal+ (EU)
NBC Sports (US)
Universal HD (US)
Versus (US)
RFO (Tahiti, DOM)
OC16 (HI)
K5 (HI)
Also watch out for dynamic online content and special interactive contests to win a trip of a lifetime to Hawaii over the coming month on www.standupworldtour.com and www.standupworldseries.com, but also through our media partner www.supthemag.com / www.grindtv.com.
Show downloads will be available soon on itunes as well as highlight DVDs, both hard copy and digital for release in advance of the Sunset Beach Pro in Feburary.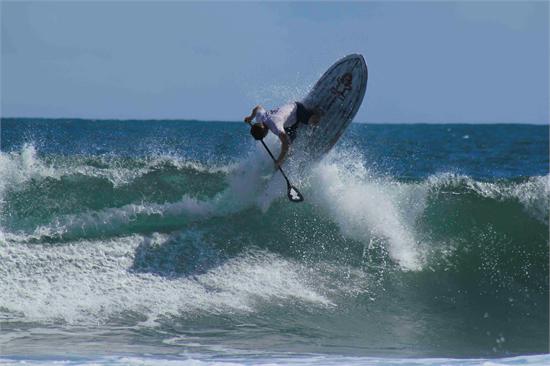 Mahalo (thank you) to our 2011 Sponsors and Patrons
We would like to sincerely thank all our sponsors through the 2011 season who have supported the growth of this incredible Tour – we are excited to develop these partnerships in the new season towards the production of bigger and even better events.
Mahalo also to our Stand Up World Tour Patrons, from Imagine, Rogue and Naish, to Starboard and Art in Surf. Thank you also to our official contest lycra of the Stand Up World Tour, Victory Koredry, who have tirelessly produced their incredible and unique product for our events all over the world.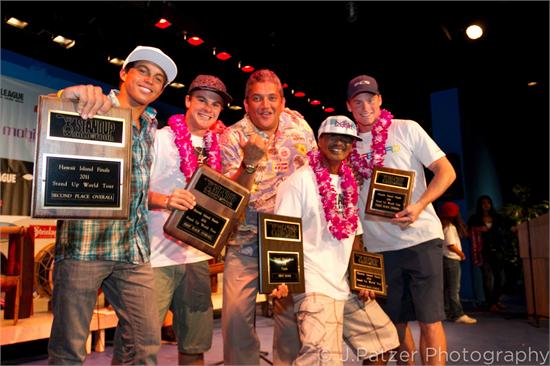 Season's Greetings and sign off for 2011
As we wrap another impressive year for the Stand Up World Tour, we look back on a year where we saw the performance level on Tour quite literally sky rocket, from the outer limits of big wave survival conditions that were witnessed at Sunset, to the technical, performance surfing that stepped up a notch in France to the ever challenging and radical barrels in Tahiti that provided some of the most impressive rides of the year.
In Huntington, the youth came to the fore with progressive aerial driven maneuvers, while in Brazil, the talent pool expanded as a wealth of new talent joined the Tour to stake their claim to the sport in this exciting new era of development.
While Kai Lenny did secure his second World Title and Leco Salazar his second place in advance of the Final event on the Big Island, the competition has never been more intense, as athletes such as Zane Schweitzer, Sean Poynter, Antoine Delpero, Bullet Obra, Kody Kerbox and the Vaz brothers showed that they are poised for great things in 2012, not to mention the ever impressive and more experienced Robin Johnston and California's Colin McPhilips who has scored 2 second place finishes at the only events he has competed in.
To sign out though, our respect and acknowledgement of the achievements of Rogue's Aaron Napoleon on Tour cannot go unmentioned, as one of the hardest chargers and consistent finishers on Tour. Despite being chased by his young son Riggs, Aaron shows no sign of slowing down and will be looking to show these kids a thing or two in 2012, especially in waves of consequence.
So a very Merry Christmas from everyone here at the Waterman League as we look forward to an exciting 2012 on the Stand Up World Tour. A hui hou…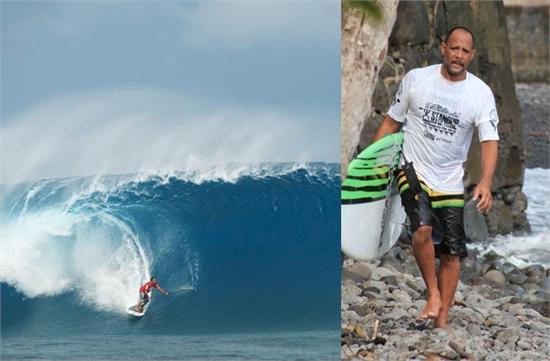 Related posts