January 16th, 2012 by davi

Sunday 15 January
Sunset Beach Pro, World Tour Opener just 3 weeks away
As epic swell after epic swell pounds the North Shore of Oahu, tension is mounting for the grand opening for the 2012 season of the Stand Up World Tour at the iconic Sunset Beach.
After the giant surf of 2010 and 2011, right in the middle of the prime winter swell season here in Hawaii, competitors will once again be dusting off their guns in preparation for the 2012 assault, knowing that they will have to put it all on the line to place at this prestigious World Tour Opener.

Book your stay at Turtle Bay Resort to witness one of the spectacular events of the Stand Up World Tour calendar unfold at www.turtlebaysurf.com

Judge for yourself & win a 5 night stay at Turtle Bay Resort
Judge waves from the Sunset Beach Pro Finalists of 2011 together with local stand out, Kamaki Worthington for yourself and earn the chance to win a 5 night stay at Turtle Bay Resort. That's right, it is as simple as that. Click on the link below, start judging and you might be hanging out at Turtle Bay Resort with the very best in the world:
Vote to win, presented by Turtle Bay Resort

Event Schedule announced: youth, women's and Champions' exhibitions at Turtle Bay on 02/04/12
The schedule for the event is as follows:
Friday 3rd February, Turtle Bay Resort:
10am (HST): Press Conference, Surfer the Bar (live broadcast for Mainland, Brazil, Tahiti and European audiences)
Saturday 4th February, Turtle Bay Resort:
8am – 12pm: Na Kama Kai Underprivileged youth clinic
10am – 12pm: Na Kama Kai Youth Challenge
12pm – 1pm: Lunchbreak
1 – 2.30pm: Women's event
3pm – 5pm: People's Choice Exhibition event
5pm: Registration and Welcome drink at Surfer the Bar, as well as a special awards ceremony
Sunday 5th – 14th February, Sunset Beach:
7am: Call
7.30am: Briefing
8am: first possible start for Trials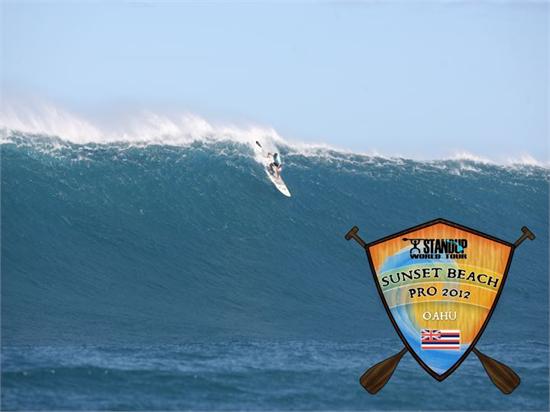 Kai Lenny will be looking to defend event & World Titles
The entries have been flooding in for this first event of 2012, with all the top names as expected, but also some unexpected challengers that might prove dangerous, especially here at Sunset.
Kai Lenny will be looking to defend not only his 2 x Sunset Beach Pro title, but now his 2 x World Title at this all important first event of the year. Kai knows only too well that the pressure will now be on more than ever, as a whole host of international athletes are right on his heels, desperate to take his place on top of the World!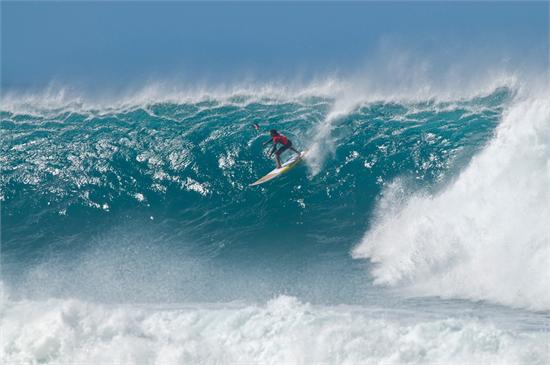 Robin Johnston will be looking for redemption at Sunset
After an exceptional performance at the Sunset Beach Pro in 2011 where he narrowly missed out on the win by a matter of decimal points, Hawaii's Robin Johnston will be looking for redemption here at home against Kai Lenny, to start the year as he means to continue.
Finishing in a very respectable 5th place overall in 2011, Robin will be looking to move up and take over….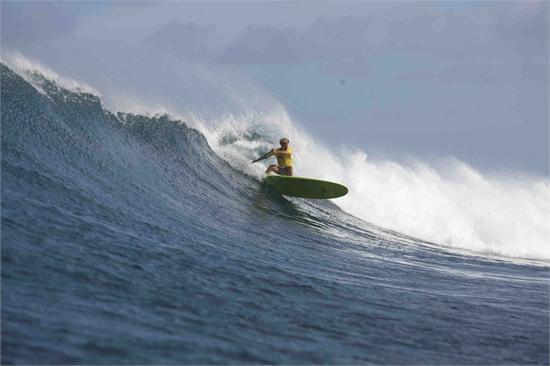 Peyo Lizarazu returns to Stand Up World Tour action
After missing the last 3 events of 2011 following his win at the Sapinus Pro, presented by Air Tahiti Nui, Peyo Lizarazu will be back to improve on his 3rd place poisition from Sunset of last year.
Whether this will be Peyo coming back to embark on another title race with Kai Lenny for 2012 or not, only time will tell. But what can be said is that a good result at Sunset in waves he feels right at home in, could be all the convincing he needs…..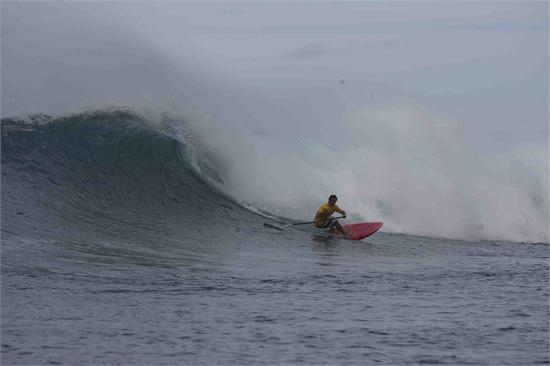 Zane Schweitzer to maintain his end of year momentum
Maui's Zane Schweitzer will be looking for another podium finish here at Sunset and to capitalize on the momentum and high that he finished on in 2011 with his spectacular win at the Hawaii Island Finals. Zane looked as though he had finally put his contest game together on the Big Island and you can expect great things from the young Mauian in 2012….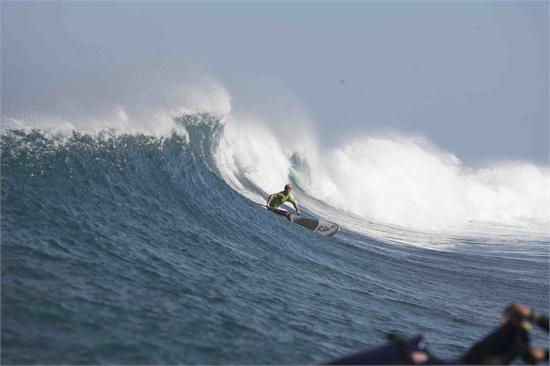 As always, the local wildcards can be the most dangerous
From Kala Alexander to Duane DeSoto who is looking to make his presence felt on Tour again in 2012, to the Auwaes, the Kalamas, the Keaulanas and not forgetting Pomai Hoapili, Top seeds will be faced with some of the toughest challenges of the event in the early rounds of the event, as they come up against Hawaii's best.
In 2011, Kamaki Worthington was the on form surfer of the event, narrowly missing out on his berth in the finals following some uncharacteristic mistakes, but clearly showcasing throughout the event that he is truly a force to be reckoned with.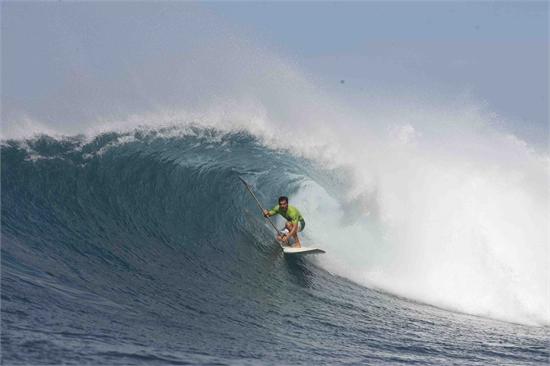 Other major Contenders to watch out for at Sunset
The list of major contenders is so vast it would be almost impossible to include them all. However, certainly Sean Poynter showed great year end form with a solid performance at the Hawaii Island Finals, as did legend Aaron Napoleon, who never ceases to amaze, particularly in waves of consequence. Front runners Antoine Delpero and Leco Salazar can also never be counted out.
Also to watch out for is the Big Island's Bullet Obra, who wowed the world with an incredible performance that saw him win the Trials and finish 4th at the last stop of 2011.
Making it to Sunset is Australia's Keahi de Aboitz, who was one of the most talked about surfers at the Huntington Beach Pro in 2011 by scoring the Tour's first perfect 10 point ride. Keahi will be there to make his presence felt once again, putting the pressure on the top dogs to up their game.
Finally, never one to go unmentioned, Gmac will be back at Sunset in 2012, following his absence since France last year. One thing is for sure, he will, as always, put on a spectacle!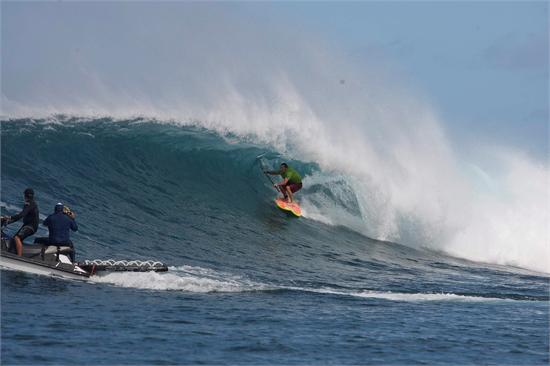 Jamie O'Brien to take part in the 2012 Sunset Beach Pro
After a series of epic events for Champion shortboard surfer Jamie O'Brien at Pipeline, with one more to follow in the form of the Volcom Pro the week before Sunset, he will be stepping up to take on the world's best on a stand up paddleboard at the Sunset Beach Pro.
While he might not have the experience of some of the other professionals on Tour, there is no doubt that Jamie's wave knowledge and lecture is second to none, and he will not be afraid to put it all on the line for a spectacle to remember….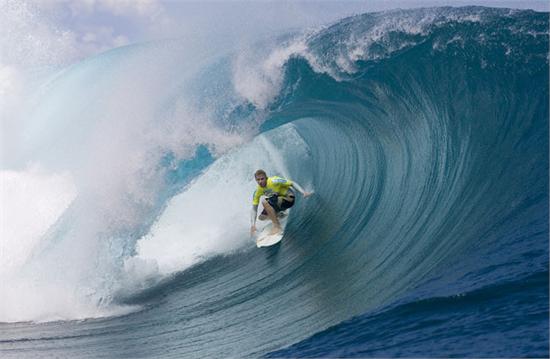 Women to step up to the plate at Turtle Bay Resort
While the likes of Candice Appelby will be taking on the men at Sunset, a whole host of some of the premier women stand up paddlesurfers will step up to the plate to battle it out amongst each other at Turtle Bay on Saturday 4th February, for the Women's showdown.
Stay tuned to witness just how far women's stand up paddlesurfing has come and the amazing potential for the future in the form of girls such as Halie Harrison, not to mention established legends such as Candice.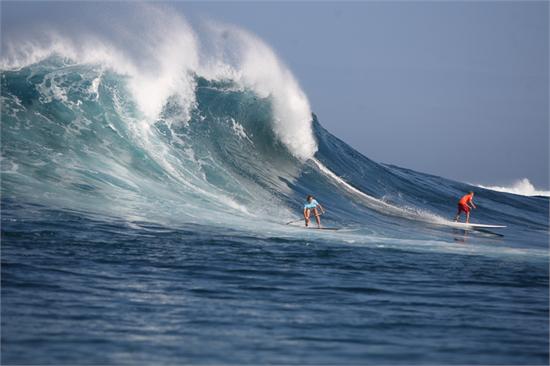 The 2012 Sunset Beach Pro will not fail to entertain!
Expect the unexpected: Sunset is ever changing and invariably provides the perfect forum for one of the most intense showdowns of the year.
Will the Trialists get a break this year or will they face 12 – 15ft mountains everywhere they turn…..stay tuned to www.standupworldtour.com for the latest news as we build up to one of the most dramatic events of the Stand Up World Tour season.
Related posts