April 8th, 2012 by davi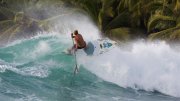 Karen Baxter has turned you on to a film playing at the Newport Beach Film Festival 2012
Hey there.
You've just been turned on to a film screening at the Newport Beach Film Festival 2012 by Karen Baxter. The film is called H2indO. Here's a personal message from Karen Baxter that should give you an idea why she thought you would enjoy it:

Check this out!! Connor will be in a Movie at the Newport Film Festival – April 29th 6:00 pm. That's Connor on the Preview Photo!!!
For a little background, here is a brief synopsis of H2indO: An exciting journey to Indonesia with 7 of the world's greatest stand up paddlers.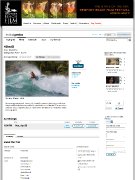 Related posts