August 30th, 2012 by evan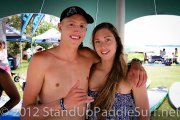 I caught up with Connor Baxter, winner of the SUP unlimited division of the 2012 Molokai 2 Oahu Paddleboard Championships and got his perspective on the race and how he won. It's even more impressive because the previous week he had strep throat and was out of commission. Looks like the teens have taken over the race world and Connor is leading the way.



(click thumbnail to launch video)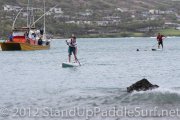 Connor at the end of the race holding off Dave Kalama with the "Connor Baxter" finish grip. Dave was 30 seconds behind him and I can imagine that Connor could hear and feel him.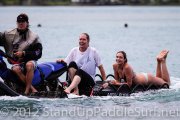 Karen Baxter and Ashley Baxter relieved and proud of Connor. It's getting really hard to beat this kid.
Related posts