November 9th, 2014 by davi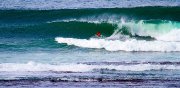 It's been a successful Autumn for Starboard rider Finn Mullen who won his 6th consecutive Irish SUP title in perfect surf at the 2014 Irish National Championships Bundoran, County Donegal. The famous A frame reef wave of the 'Peak' in Bundoran was the contest venue and the near flawless conditions saw some of the best surf experienced for a national championships in recent years. Showing the rise in popularity of SUP, the SUP entry was the second highest of the event and hotly contested with Finn Mullen just edging local charger, Emmet O'Doherty. Emmet later showed his versatility though by winning the longboard division at his home break. Both Finn and Emmett elected to ride their 8′5″ pros in the 6-8′ surf but in third place was Strandhill and Irish surfing legend Neil 'Bingo' Byrne who used his Starboard pro 9′8 to full advantage in the powerful waves on tap, finishing ahead of respected ASI SUP instructor and Irishsup.com team rider Paul Byrne in fourth. First women was Katie McAnena on her Starboard Pro 8′ marking it a clean sweep for the Galway Doctor, having won the 2014 Irish SUP technical racing title 2 weeks earlier.
Speaking on his season and equipment choice Finn commented 'We were really blessed with conditions in competitions this year but also great camaraderie amongst all the competitors with everyone pushing each other to keep building the sport and making new friendships too
. This year my go to boards in competition were my 8′5 and 8′ pro and 7′11 x 30 which is a super fun board. I rode all these with stock fins, pretty much middle in the box and teamed up with my XS enduro paddle which I absolutely love despite my not very XS size !
. Really looking forward to next year and trying my new 2015 pro boards which by early reviews online, seem to be absolute rippers
'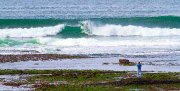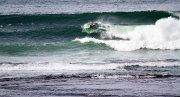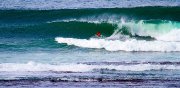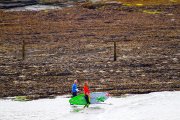 Related posts