June 28th, 2008 by admin
Here's the latest from Tropical Blends

Hello Everyone,
Thanks for all of the replies regarding our trip and new blog section on our website. We'll try to keep it fresh with new postings. That good run of swell seems to have passed us, so there should be some new stuff on there soon.
NEW HAPPENINGS
We keep hearing requests from our wonderful newsletter subscribers to start doing giveaways. Well starting in August we will be giving away a free SUP from our fine line of boards. Just drop your business card off with us at the shop and a winner will be drawn quarterly.
It's been a busy couple of weeks back from vacation, but there has been some progress in our expansion process. The middle room is getting some work done to it and the "Stand up Shop" sign that many of you may have seen lying around the shop is finally up.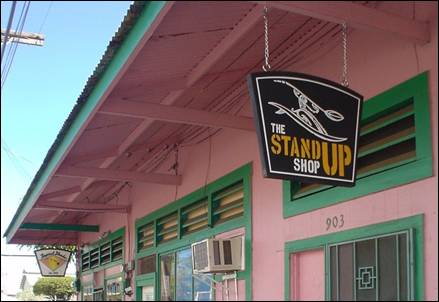 SUP Specials
Feel the glide of this amazing board designed by Kyle Bernhardt. Package comes with paddle of choice, pads, fins, leash, and rail tape. Contact us for info on pricing.

Pahe'e: Download Brochure
Board Of The Week
5' 10" 19 1/2" 2 1/4" "Honey Buns" by Pat Rawson

Great summer board for the gals.
New Store Additions
We recently added Werner paddles to our ever expanding selection of SUP blades. Both 1 piece and 2 piece paddles are in stock.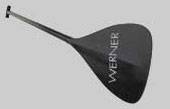 Visit Werner's website to learn more.
Used SUPs For Sale
10' 2" 28" 4″
RT-Quad model by Mike Casey. Good condition.

10' 0" 27" 4 1/4″
BC-10 model by Blane Chambers. Still in pretty good condition and the price is right.

Used Surfboards For Sale
6' 7" 22" 2 3/4″
Custom shaped quad fin by Pat Rawson. Good condition.

5' 5" 17" 2"
Custom shaped grom shortboard by Jon Pyzel. Fair condition.

Until Next Time
As always, feel free to email or call us with any further questions and or comments.
Aloha.
:::::::::::::::::::::::::::::::::::
Tropical Blends Surf Center
907 Queen St
Honolulu, HI 96814
Phone: 808.593.0211
eMail: info@tropicalblendsurf.com
Web: www.tropicalblendsurf.com

Related posts