July 11th, 2008 by admin
Here's the latest from Tropical Blends

Hello Everyone,
Clear skies and light winds seem to be sticking around for us here in Hawaii. The swell is already filling in on the south shore, but after watching the live webcast of the 2008 Billabong Pro, two foot town is a far cry from epic J-Bay. I'm sure we're all wishing we could be there right now surfing those iconic right handers.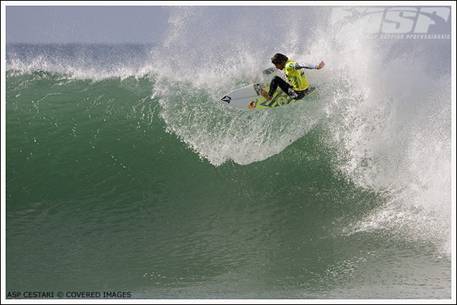 NEW HAPPENINGS
After many requests to have a demo day, it's looking like July 20th is going to be the date. Candice Appleby will be heading up the get together. All eight of our models will be on hand to demo. We'll have more info as the date draws nearer.
Speaking of Candice, she set a new women's record at the 2008 Hui O He'e Nalu Independence Day Paddleboard Race at a time of 38:53. This was only her second race ever, and with the first being less than two weeks ago I'd expect to hear more of Candice in upcoming SUP racing events.
SUP Specials
Feel the glide of this amazing board designed by Kyle Bernhardt. Purchase the Pahe'e and receive a free paddle of your choice.

Pahe'e: Download Brochure
Featured Board
5′ 10″ 20 1/4″ 2 1/4″ Jon Pyzel Twin Fin

Fly down the line this summer with this beautiful board.
New Store Additions
We're all stocked up and just received more American made blades by Kialoa and Quickblade.
Visit Kialoa's website
Check out Quickblade's site
Used SUPs For Sale
10' 2" 28" 4″
RT-Quad model by Mike Casey. Good condition, reduced price.

10' 0" 27" 4 1/4″
BC-10 model by Blane Chambers. Still in pretty good condition and the price has also been reduced.

Until Next Time
As always, feel free to email or call us with any further questions and or comments.
Aloha.
:::::::::::::::::::::::::::::::::::
Tropical Blends Surf Center
907 Queen St
Honolulu, HI 96814
Phone: 808.593.0211
eMail: info@tropicalblendsurf.com
Web: www.tropicalblendsurf.com

Related posts