January 14th, 2009 by clarise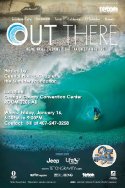 Werner Paddles will make a check presentation to the Surfrider Foundation at the Surf Expo Trade Show in Orlando Florida the night of January 16th. Werner Paddles supports several non-profit partners, including the Surfrider Foundation, through its Healthy Waters Initiative.

Healthy Waters, a first of its kind program, allows Werner customers to direct dollars to a non profit of their choice. It works like this; the consumer, post purchase, goes to www.wernerpaddles.com and chooses the Healthy Waters button. This takes them to a short questionnaire about their demographics and purchasing decision. At the end of the questionnaire they can choose from a list of non profits and Werner will make a donation in their name. "We are very proud of our commitment to the natural world. Healthy Waters is a great program for differentiating our product from the competition while giving the customer the ability to support a non-profit whose focus is access, water quality or education. This is a win for our customers, our dealers, our non-profit partners and for Werner Paddles," says Jim Miller, Werner's Marketing Manager.
The Surfrider Foundation, www.surfrider.org, is a non-profit environmental organization dedicated to the protection and enjoyment of the world's oceans, waves and beaches for all people, through conservation, activism, research and education. The Central Florida Chapter of the Surfriders is hosting a movie presentation of Out There on January 16 at 6;30 pm, in room 320S AB at the Surf Expo Trade Show. Prior to rolling the film Werner Paddles will present a check to the Surfrider Foundation. We invite you to join us for the presentation and a great film. A five dollar donation is requested for the film.
Werner Paddles is the leading manufacturer of high quality kayak, canoe, and stand up paddles, operating near the banks of the Skykomish River in Sultan, WA. For more information call 800.275.3311 or visit us at www.wernerpaddles.com
Related posts