January 16th, 2009 by clarise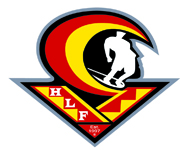 HLF expands to include Stand-up Paddling, offers free membership to former members and winners of SUP events
Honolulu, HI, January 15, 2009: After a brief hiatus, the Hawaiian Longboard Federation (HLF) regroups to offer membership and ratings points for both longboarders and Stand-Up Paddlers (SUP). As a third party entity, the HLF will not coordinate events but rather give points based on competitors results from other established contests held in Hawaii and across the nation.

Membership: Members of the Hawaiian Longboard Federation typically included top longboard surfers including past and present World Champions, such as Bonga Perkins, Dino Miranda and current Women's champion Joy Monahan. By expanding into SUP, the HLF hopes to attract a similar caliber of stand-up paddlers.
"The HLF has always had great support from it's member surfers. We wanted to say "Mahalo" – or "thank you" by offering past members free membership in 2009." says Diane Fujii Johnson, President of the HLF. In order to jump start SUP membership, the HLF will also be giving free membership (a $45 value) to top placers in SUP contests. "If you placed top 3 for mens, or top 2 for womens in an SUP event in 2008, membership will be free for you as well. Just make a note of the event and your result on the back of the membership form."
Events: As stand-up paddling events grow in number, the HLF will continue to work with events and members to eventually turn out regional and national Stand-up Paddling champions. Event Directors wishing to have their contest added to the calendar are asked to email their event information to HLFsurf@hawaii.rr.com.
Benefits for the event are that there are no costs, or added burden – and events offering points typically draw a larger, more competitive pool. Johnson also adds, "It's invisible to the event whether an HLF member competes in their contest. They are like any other contestant. The only thing I might ask for is a complete results list from the event." She further adds, "The public and members alike, enjoy following the points leader and watch in anticipation at each contest to see whose on top. It creates a buzz when anyone can visit the website and view current standing."
Membership Info: Membership is open to all who enjoy longboarding or stand-up paddling, whether competitively or for its recreational/health benefits. Annual membership fee is $45 and includes a members' t-shirt, stickers, membership card and ratings points for results of contests. Top finishers in each age division and region will receive a custom Hawaiian trophy. For an application, or more information, visit www.HLFsurf.com.
History: The Hawaiian Longboard Federation (HLF) was established in 1997 to perpetuate board sports that originated in the Hawaiian Islands. Surfing, long credited with its roots in Hawaiian culture, has ventured into the mainstream. The creation of the HLF is to keep the cultural ties of these sports alive, both in spirit and in practice.
In 2003, the HLF, in conjunction with legendary surfer, waterman and University of Hawaii Professor Tom "Pohaku" Stone, hand carved the first modern wood board based on traditional Hawaiian shapes and protocol. The creation of this board, along with the first ever strictly wooden surfboard contest in Waikiki – spawned a renaissance in this ancient sport. The boards, made of wiliwili (native balsa wood), kamani and koa woods were featured in magazines, television and newspapers around the world.
As an expansion of interest in the cultural aspects of surfing and Hawaii, the HLF has opened membership for those interested in Stand-Up Paddling, or SUP. This popular sport, which was started by the Waikiki Beach Boys, has brought a piece of Hawaii to those in areas around the world where there may not be waves…but there is water. A yearning to return to our roots and connect with nature is what drives us true watermen and women.
Related posts