February 19th, 2010 by davi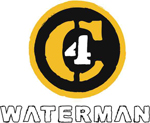 HONOLULU – (February 18, 2010) – C4 Waterman today announced that it has appointed Bruce Raymond to its Board of Directors, effective immediately.

Raymond brings a stellar career of more than 25 years in the surf industry to the table. His service includes 20 years as CEO of Quiksilver Garments and manager of Quiksilver Trade Marks, Copyright, & Licensing worldwide, as well as the International Promotional Fund; a position from which he retired in 2000.
Raymond was also a former Top 16-ranked pro surfer who helped establish the early International Professional Surfing (IPS) organization. He first joined Quiksilver as a sponsored athlete in 1975, before taking up the position of Promotions and Advertising manager at Quiksilver from 1978 to 1980.
"C4 Waterman is a fantastic company and I'm stoked to join the team," said Raymond. "The values of the founders are inspirational and I share their excitement about our future."
C4 Waterman is a Hawaii-based, privately owned company with international reach. It is dedicated to creating high-performance, quality products for the inland and coastal waterman lifestyle that includes surfing, standup paddle surfing, and canoe paddling. The company prides itself on perpetuating the Core Four (C4) principles of Balance, Endurance, Strength and Tradition, both in the water and in life. The C4 Waterman line of hard goods and soft goods is sold internationally.
"Who wouldn't want to have Bruce Raymond on their team," said C4 Waterman co-founder Brian Keaulana. "It is an honor on so many levels.
"At C4 we are promoting a set of core values more than we are promoting a sport or a product. Bruce has subscribed to these same values for most of his life, so this is a natural partnership."
C4 Waterman launched in January 2007. Its directors include Keaulana, Todd Bradley, and Dave Parmenter. While C4 is a relative newcomer to the surf industry, its founders collectively possess more than 150 years of waterman experience, including international representation in surfing, standup paddle surfing, outrigger canoe paddling, tandem surfing, and big-wave riding.
For more information:
c4waterman.com
# # #
Related posts