March 29th, 2010 by davi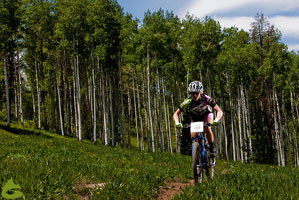 The X-Country Mtn Bike Presented by Fetzer Vineyards.
Photo (C)2009 Shane Macomber Photography.
2010 TEVA MOUNTAIN GAMES
REGISTRATION IS OPEN

Although it's still ski season in the Rockies, the Teva Mountain Games are only two months away. The nation's largest celebration of mountain sport, lifestyle and music get underway June 3-6, 2010 in Vail. Now is the time to start training for one of the 24 comps including kayaking, rafting, mountain and road biking, bouldering, fly-fishing, running and new this year…stand up paddling!
With over $100,000 in prize money on the line, don't miss your opportunity to be part of the action. Events are capping out earlier and earlier each year. Register now!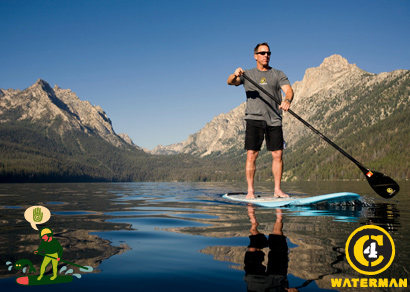 River SUP – Photo courtesy C4 Waterman.
WHAT'S SUP:
STAND UP PADDLING (SUP) MAKES ITS DEBUT AT 2010 TMG
The Teva Mountain Games are bringing surf to the high country with the addition of stand up paddling (SUP) to the white-water roster. SUP has grown in strokes and strides over the last four years, and with the addition of two events in Vail, its roots are now firmly planted in Colorado. Known for its unique perspective, fitness, core strength and endurance qualities, SUP brings the waterman lifestyle inland.
2010 SUP EVENTS:
First Ascent SUP Surf Sprint presented by C4 Waterman
First Ascent SUP Surf Cross presented by C4 Waterman
(Details coming soon about the free SUP clinic presented by C4 Waterman.)

THE TEVA HOUSE
SCORE YOURSELF THE ULTIMATE TMG HOOK UP
This year, Teva is opening the door to their first ever Teva House at the Teva Mountain Games in Vail. And they're giving an extra set of keys to a select group of fun-seekers!
The Teva House will reflect Teva's "Neo-Nomadic" spirit, and for three days, fun, art, music and adventure will be on the agenda. Celebrity guests will also be on hand, taking Teva House Guests on spontaneous excursions and more.
Sound like fun? Here is your chance to become Teva House Guests in Vail. Enter to win from now through April 15, 2010.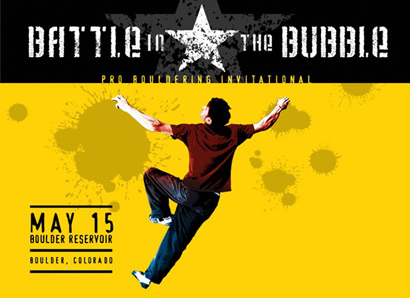 Battle In The Bubble
BATTLE IN THE BUBBLE
WIN A TRIP TO TMG, JACKSON KAYAK OR C4 iSUP BOARD
The Battle in the Bubble is a Pro-Bouldering Invitational and Outdoor Festival in Boulder, Colorado on May 15, 2010. The world's bouldering elite will throw down for some serious cash, and we've partnered with them as a lead-up to the IFSC Bouldering World Cup at the 2010 Teva Mountain Games.
Check out the action for your chance to win a trip to the 2010 Teva Mountain Games. We will also be conducting some kayak and SUP demos on the water during the event, adding to the already festive atmosphere. Join us, C4 Waterman and Jackson Kayak in the demo area on the water for your chance to win an iSUP C4 Board, Jackson Kayak or a trip to Vail for the 2010 Teva Mountain Games.
CLICK HERE for complete details and we will see you in Boulder on May 15th!
Related posts