July 21st, 2010 by davi
Get it on – summer road trip – to Utah, land of BIG LOVE, BIG MOUNTAINS and BIG SUP RACING !!!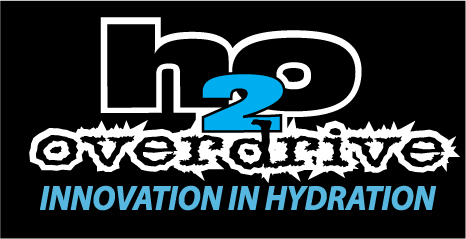 - H2O Overdrive SUP CUP PRO RACE to be raced on 14′ & under boards – your's better be fast.
- Ghost Town Paddle – 5 mile course for everyone over the ghost town – Keetley UT.
-SUP Mountain Lake Expo – check out the latest designs & innovations.

Saturday July 31 @ Lake Jordanelle
-Great summer fun in the Utah high country
-$5,000 cash prizes & awesome awards
-Dinner & concert featuring "American Hitmen".
-Event benefits The National Ability Center (NAC).
-Get Ready for the Outdoor Retailer Trade Show Demo Day @ Lake Jordanelle August 2
-Special event hotel rates
-REMINDER – all racers/participants must either have a PFD or leash attached to their SUP Boards.

SUP Racing Mountain Lovers,
Come to fabulous Park City, Utah for the first ever H2O Overdrive SUP CUP & GHOST TOWN PADDLE. Held at Jordanelle State Park located just outside of Park City, Utah (6,166 feet).
Race against the best in the West. The PRO RACE has a $5,000 purse for the sport's elite racers on 14ft. class boards.
Designed for the advance & adventurous paddler – the H2O Overdrive SUP CUP PRO RACE will be raced on a demanding 5-mile course that tests endurance and technical skills of stand-up paddle racers. The PRO RACE will have men & women open divisions, feature the 14′ SUP class and offer a $5,000 cash purse including lap cash premiums.
Maybe you want to test yourself against others on a challenging and yet somewhat creepy course – GHOST TOWN PADDLE.
Line-up for the GHOST TOWN PADDLE – a fun open age-group course open to all types of craft (12′6″, 14′ & unlimited) and skill level. Take on the five-mile loop above Keetley, Utah a ghost town submerged by the waters of Jordanelle Reservoir
All participants will enjoy lunch and festive dinner & concert at the National Ability Center, cool event tee and H2O Overdrive racer's kit.
Proceeds benefit the National Ability Center for this championship style event high up in Utah's scenic mountain country.
Special Hotel Local Hotel Rates:
http://www.newparkresort.com/SupCup.html
The Newpark Hotel features deluxe rooms, suite and even 2-Bedroom suites ranging from 800 square feet to 1,100 square feet. Deluxe Rooms start at $99.00*/night and are equipped with a queen bed, queen sleep sofa and wet bar. All suites have a well-equipped kitchen, private balcony with hot tub, washer and dryer, and air conditioning – all starting at $139.00/night*. Two bedrooms suites combine a deluxe room and a suite for sleeping capacity up 8 people. All for just $189.00 per night*. Hotel guests enjoy complimentary Wi-Fi internet access, indoor/outdoor pool, fitness center, steam room, sauna, in-room coffee, daily newspaper and daily housekeeping.
They are offering , first class, beautifully appointed Two-Bedroom Townhomes with spacious floor plans average 1,350 square feet (sleeps 6-8 people) at $175.00 per night*. Each unit has a private hot tub, private garage parking and washer and dryer in every unit, plus most are equipped with air conditioning**.
SUP Businesses – if you are interested in exhibiting please contact Barrett Tester at barrett.tester@gmail.com. to learn more.
The only requirement for exhibitors is to enter either (1) athlete in the PRO RACE or (2) athletes in the Ghost Town Paddle

H2O Overdrive SUP CUP Series
The PRO RACE
The Ghost Town Paddle
DATE: July 31, 2010
TIME: Start 9:00 A.M.
LOCATION: Jordanelle State Park, Hailstone Day Use Area, Park City Utah.
Website: H2O Overdrive SUP CUP
Entry Form: H2O Overdrive Event Flyer
Related posts