August 27th, 2010 by davi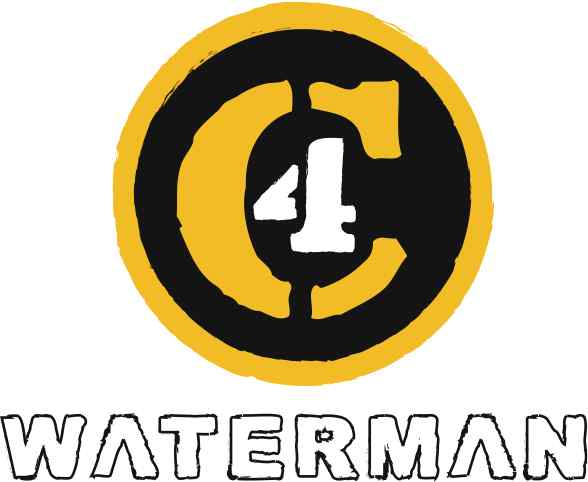 Kamu Auwae Wins C4 Waterman SUP Surf-Off
Leleo Kinimaka Awarded Waterman of the Event
HONOLULU – Friday, August 27, 2010 – Kamu Auwae (Waianae) emerged the king of the waves at Duke's OceanFest, Waikiki, today, claiming the C4 Waterman stand-up paddle (SUP) "Surf-Off". His victory came one day after winning the Toes on the Nose pro longboard event at the same venue.

Duke's OceanFest is a week-long celebration of Hawaii's rich ocean sports history, inspired by the 'father of modern day surfing', Duke Kahanamoku. For established Hawaiian watermen, OceanFest is a time to enjoy various ocean disciplines and test one's versatility and skills across the sports. In winning both the longboard and the stand-up paddle competitions, Auwae, 30, proved himself as the most accomplished wave-rider and paddler of the week. In order to qualify for today's SUP Surf-Off, Auwae also had to qualify through rounds of SUP racing yesterday.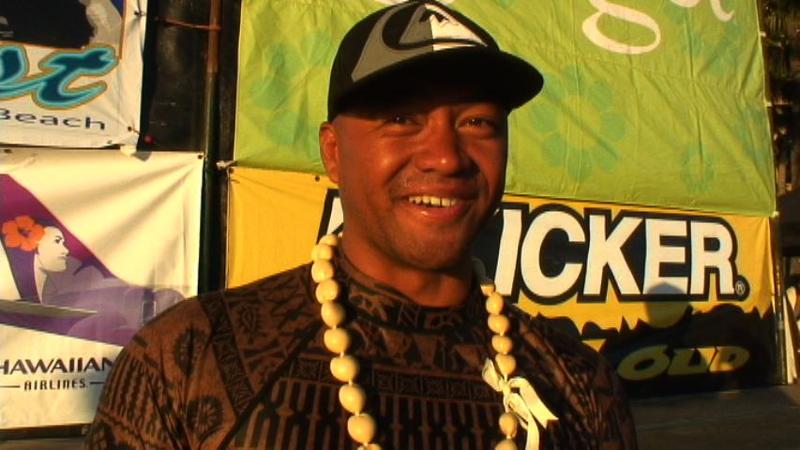 "All of these guys we had to compete against were paddlers & racers," explained Auwae.
"(Winning) is just an added bonus. It's been a long three days and it was hard work getting here because you had to qualify through the race so making the finals and doing well is a bonus."
Leleo Kinimaka (Big Island), finished runner-up in the final of the C4 Surf-Off and was awarded the Waterman's award for being the top overall performer after combining yesterday's race finish and today's surf competition. Like Auwae, Kinimaka competed in other disciplines this week and was primarily focusing on the tandem surfing championship.
"This is an honor for me because my whole motive coming out here was to do tandem," said Leleo, 47.
"I did my first tandem competition in honor of my mom and dad because they used to do tandem out here. Duke (Kahanamoku) had a big influence on my father and raised my father on this beach, so ultimately Duke has a huge influence on my life. Just to be able to be the best waterman I can be is an honor."
Other standouts today included Greg Pavao (Makaha) and Kalani Vierra (Kauai), who was perhaps the most consistent across all heats and posted some of the longest rides of the day's competition. Vierra placed third in the final, followed by Pavao, in fourth, Tony Moniz (5th), and Aaron Napoleon (6th).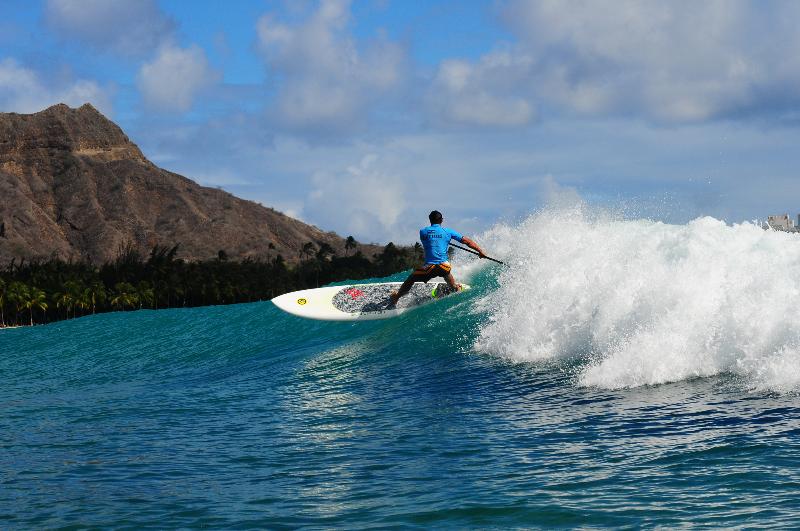 Final Results of the C4 Waterman Surf-Off:
1st – Kamu Auwae
2nd – Leleo Kinimaka
3rd – Kalani Vierra
4th – Greg Pavao
5th – Tony Moniz
6th – Aaron Napoleon
For more information: www.c4waterman.com
Related posts