October 1st, 2010 by davi
RAINBOW SANDALS BATTLE OF THE PADDLE
STARTS TOMORROW
World's Largest Stand Up Paddle Festival & Exposition


Dana Point, CA – (Friday, October 1, 2010) — The third annual Rainbow Sandals Gerry Lopez Battle of the Paddle, presented by Quiksilver Waterman Collection goes live at 9 a.m. (PST) tomorrow, Saturday, October 2, with all the action in real time on www.bopcalive.com, inspired by the SUP Company. The Battle of the Paddle is the world's largest stand up paddle (SUP) festival, featuring world class racing and a beach exposition. It takes place at Doheny State Beach, Dana Point on Saturday and Sunday, from 8 a.m. to 4 p.m.
This year, the elite racers will be the first to hit the water at 10 a.m. Saturday, battling it out for a share of SUP's largest prize purse of $25,000. Among them will be former Battle of the Paddle champions Danny Ching (Redondo Beach, CA); Jamie Mitchell (Australia); Chuck Patterson (Dana Point, CA); Slater Trout (Hawaii); Candice Appleby (Hawaii); and Jenny Kalmbach (Hawaii).
The action continues on Sunday with the 9.5-mile long distance race from Dana Point to San Clemente Pier and back, starting at 9 a.m. Both days will be webcast live at bopcalive.com from 8 a.m. to 4 p.m.
Mitchell won here last year but points to Ching as the man-to-beat tomorrow. Ching won the Battle of the Paddle Hawaii in June – both the elite and the distance races, and is also the reigning world champion of one-man outrigger canoe racing.
"Danny is the dominant force in the world right now," said Mitchell, who is a 9-time and reigning world paddleboard champion. "Danny's the reigning champion of this sport after Battle of the Paddle Hawaii and he deserves to be the favorite. As for me, I really enjoy being the chaser, not the chased.
"The beauty of the Battle is that weekend warriors get the chance to line up alongside the best paddlers in the world and maybe even cause an upset. What other sport can you do that in? That's why it's so appealing and why so many people take part."
Entries for this weekend are on track to exceed 700, with racers coming from 17 states around America, and 10 countries. It's not all about the big-name surf racers either. A large contingent of inland whitewater specialists – the likes Charlie & Jenny MacArthur, Dan Gravere and Nicky Grigg will be competing, as well as Hawaii teenage sensations Noah Ginella and Slater Trout.
With so many stars and darkhorses, and a sea of variables, nobody's safe.
"A lot of racers are going to be here this weekend," said Trout, who finished second to Mitchell here last year and has been competing full time through the summer. "There's going to be some jaw droppers for sure. Everyone in the elite race is competition.
"This is my favorite race of the year – it's the most exciting, the most fun, the most people, the craziest, there's surfing involved, all the aspects come together. I can't wait."
SATURDAY SCHEDULE:
8am – Live webcast begins – bopcalive.com
8:30am – Opening ceremonies begin
9am-4pm SUP Expo and kids activities
10am – The Elite Race
1:30pm – Open Age Group Race
3pm – Awards
4pm – Live webcast ends
SUNDAY SCHEDULE:
8am – LIve webcast begins
9am-4pm SUP Expo and kids activities
9am – The Distance Race
12pm – Kids Races
1:30pm – SUP Surf Relays
3pm – Awards
4pm – Live webcast ends
The free beach exposition will be equally diverse, featuring fitness companies, natural foods, SUP destination marketers, well-known surf industry labels, and dedicated SUP brands.
MEDIA CONTACT: Jodi Wilmott, Email or +1.808.258-8533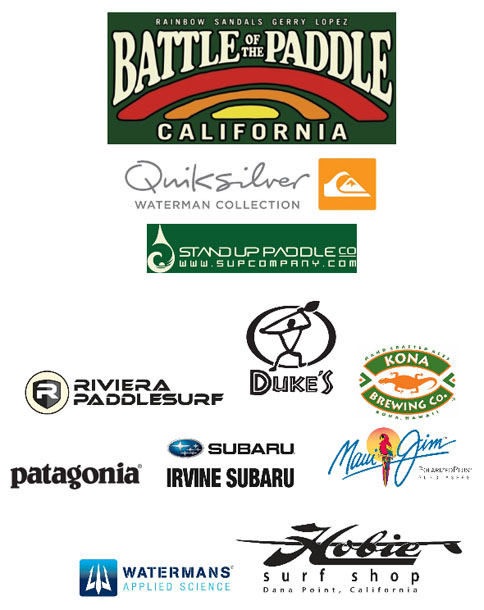 Related posts