December 10th, 2010 by davi

Help Jamie Mitchell win National Geographic's "Adventurer of the Year" award!
December 10, 2010 (Santa Cruz, CA) Surftech team rider, Jamie Mitchell is one of ten nominees for National Geographic's "Adventurer of the Year" award. Each nominee has been selected for his or her extraordinary achievement in exploration, conservation, and adventure sports in 2010.

The last 12 months have been a blur for the Australian paddling sensation. Jamie's frequent flyer miles include trips to the remote southern atolls of the Maldives, New York City, Hawaii, California, Utah, Puerto Rico, Bali… the list goes on. Throughout his travels, Mitchell made a habit of doing many remarkable things. While in New York Jamie paddled 28 miles around Manhattan to help raise money and awareness for autism.
On a trip to Bali with Quiksilver, Jamie may have established himself as the first person to SUP at G-Lands infamous left hander. In April Jamie explored the furthest reaches of the Maldives southern atolls with only his 9′8″ SUP, a paddle and a backpack.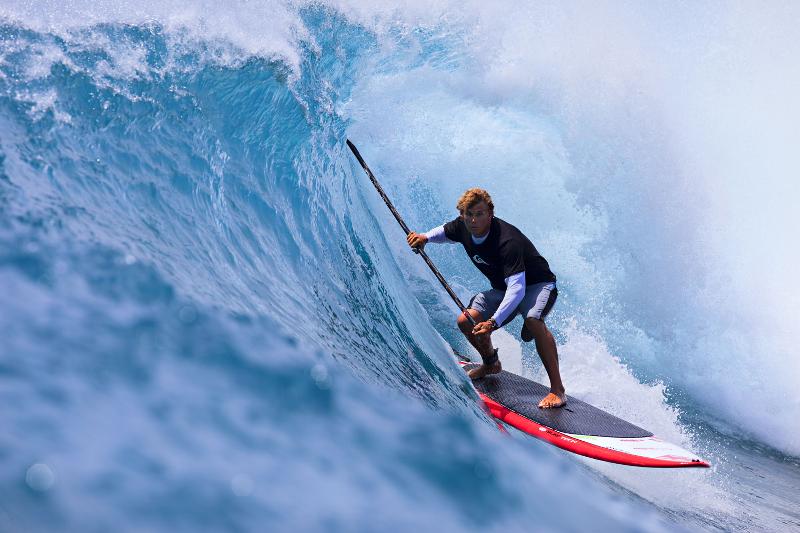 In January, Mitchell joined friends Laird Hamilton and Dave Kalama in Maui to tackle solid 25′ waves out at Peahi (Jaws). Jamie scored a handful of massive waves and took the beating of his life.
The pivotal moment for Mitchell in 2010 was his annual pilgrimage to Hawaii where he claimed an unprecedented ninth Molokai-2-Oahu World Paddleboard title. Jamie completed the 32-mile distance just four minutes shy of his own record with a time of 4 hours, 52 minutes and 45 seconds!
Mitchell has established himself as one of the most diverse and well rounded water athletes of our time. His exploits in 2010 are just a glimpse of the incredible feats Jamie has accomplished over the past decade.
You now have an opportunity to help Jamie by casting your vote for him to be named National Geographic's "Adventurer of the Year". Click HERE to give Jamie your support.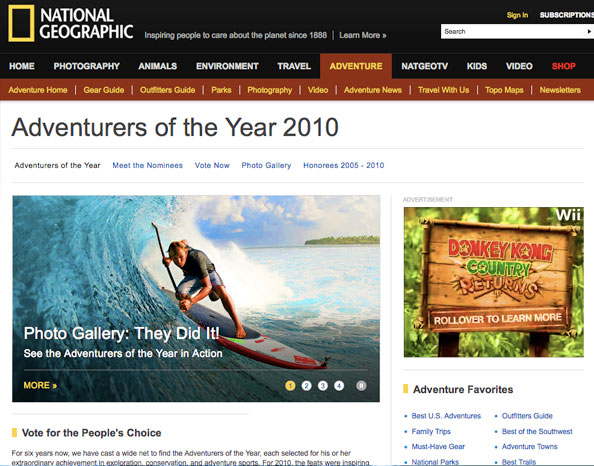 You can Vote every day until January 15, 2011 so please bookmark this page and keep the votes coming! The People's Choice Adventurer of the Year will be announced in February 2011.
Check our Facebook page for more info, photos & videos or go to our web site, surftechSUP.com
Become a Surftech SUP Fan and
Enter to win Laird Hamilton's Stand Up Paddleboard!

Related posts