March 1st, 2011 by davi
JUNE 11TH & 12TH, 2011
GLENWOOD SPRINGS, COLORADO
Breaking news, C4 Waterman has once again teamed up with the Aspen Kayak & SUP Academy and EnviroAction Productions to produce the 2011 Whitewater Stand Up Paddling Championship. This exciting competition was the first whitewater stand up paddling event ever held and draws the top river SUPers from around the country.

The event is a two day, three event extravaganza that always delivers. Starting on Saturday morning racers fly through class II and III rapids on long race boards The race finale is the large wave train of South Canyon rapid. The finish line is still 600 yds downstream and racers often swap leads to the finish.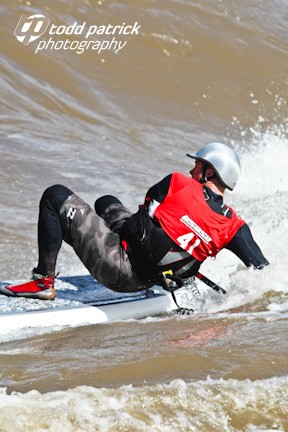 Next in the championships is the paddle cross event. This may be the most exciting event with 4 racers launching from a cement ramp into an eddy and then turning downstream for a 100 meter sprint. Next racers fly into an eddy and around a gate , then downstream to to the finish. Top finishers race three times during all the elimination rounds.
Sunday afternoon is the surf contest and the final event at the "G-wave" as the surfers ply the wave for three one minute rides. Cutbacks, side surfs, stylish cross stepping and even 180's and 360's are starting to be seen as the SUP river surf progression is fast evolving. The awards will be held shortly after the surf comp culminates and then the post event party will commence.
PRODUCED BY



Related posts