February 13th, 2012 by davi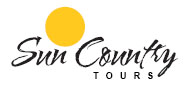 February 10, 2012
FOR IMMEDIATE RELEASE
Gerry Lopez Paddle Surf Lifestyle Camp a Holistic Experience
(BEND, ORE.) — Iconic surfing legend Gerry Lopez is leading the Gerry Lopez Paddle Surf Lifestyle Camp in Punta Mita, Mexico, March 6-8, 2012. Known for his holistic lifestyle approach, Lopez will offer personal Standup Paddle Board instruction, lead morning yoga classes and facilitate philosophical discussions about diet, yoga and longevity during the three-day retreat.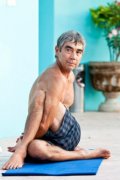 A long-time resident of Bend, Lopez is known for revolutionizing the sport of surfing with his tuberiding ability, and earned the reverent nickname "Mr. Pipeline" during his influential surfing career. After winning the Pipeline Masters in 1972 and 1973, the competition was renamed the Gerry Lopez Pipeline Masters. In the early 1990s, Lopez helped pioneer Standup Paddle Boarding, and now designs SUP boards in addition to teaching the sport.
"Standup Paddle Boarding has become very popular for all the right reasons," said Lopez. "It's a healthy, fun, family activity. And teaching people how to paddle in Punta Mita–which is incredibly beautiful and perfect for SUP–is exciting and rewarding. Combining the SUP instruction with my love of yoga, and being able to teach yoga simultaneously, makes it a very unique experience. I couldn't ask for a better partner to host these camps than Sun Country Tours."
The Gerry Lopez Paddle Surf Lifestyle Camp, hosted by Sun Country Tours and the Gerry Lopez AquaSports Center, will take place at the Hotel Cinco in Punta Mita. With a simple yet elegant aesthetic, the Hotel Cinco combines an unpretentious, organic attitude with a refined atmosphere, proving that true luxury can be achieved through restraint.
The Gerry Lopez Paddle Surf Lifestyle Camp is $1,395 per person, and includes all instruction, meals, equipment and complimentary gifts.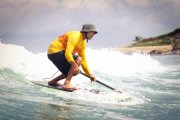 About Sun Country Tours
Sun Country Tours has been operating on the beautiful rivers of Oregon since 1978. Formore than 30 years our outdoor adventure company has been creating memorable experiences for countless families. The mission of Sun Country Tours is to have the finest river outfitting company possible, whether judged by our guests or by our peers inthe industry.
Contact:
Dennis Oliphant
541.382.6277
dennis@suncountrytours.com
Related posts