March 22nd, 2012 by davi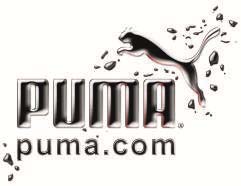 PRESS RELEASE
PUMA/LAIRD SUP BOARDS ARE READY FOR PURCHASE JUST IN TIME FOR SUMMER
PUMA® Laird Stand-Up Paddleboards Are Ready to Ship and Will Arrive in 100% Biobased, Renewable and Compostable Packaging
BOSTON, Mass. (March 21, 2012) – Sportlifestyle company PUMA announced today the limited edition PUMA/Laird Board will be available for purchase at retailer West Marine in Newport, RI and online at www.puma.com/sailing/sup and www.lairdlife.com. Professional surfer and honorary crew member to the PUMA Ocean Racing team, Laird Hamilton debuted the custom PUMA/Laird Board last summer in Newport, R.I., at the kick-off of the 2011-12 PUMA Ocean Racing season. The carbon fiber stand-up paddleboard (SUP), which features a Volvo Open 70 boat hull design modeled after the PUMA Ocean Racing yacht, Mar Mostro currently competing in the Volvo Ocean Race, is now available to the public.
PUMA has partnered with Ecovative, a company that uses mushroom technology to make a replacement for plastic foam packaging. Fungal mycelium (the equivalent of mushroom "roots") is grown on agricultural crop waste and is molded to form this unique packaging called "EcoCradle". The PUMA/Laird Board will ship from the manufacturer in the EcoCradle packaging. Once the boards arrive safely at their destination, the packaging can be broken up and used as mulch, composted at home, or it can even be used as a biodegradable beach toy.
"PUMA has a mission to become the most sustainable sportlifestyle company in the world and partnering with a company like Ecovative brings us one step closer to this goal," said Antonio Bertone, Chief Marketing Officer for PUMA AG. "When we worked with Laird Hamilton to build the board, not only did we set out to create a one-of-a-kind paddleboard from a performance point of view, we also wanted to be mindful of the environmental impact."
In the past, many boards were packaged with expanded plastic foams like Styrofoam. These foams are made from non-renewable petrochemicals, are harmful to the environment, and are not recycled. EcoCradle packaging is an environmentally responsible alternative that is renewable, and biodegradable. The mycelium in the EcoCradle packaging grows around agricultural by-products like seed husks or plant stalks to any shape. Within 5-7 days, in the dark, with no watering, and no petrochemical inputs, the mycelium envelops the by-products, binding them into a strong and beautiful packaging part.
"We are thrilled to be supporting PUMA in the launch of their new paddleboard," said Eben Bayer, Ecovative's CEO and co-founder. "They are creating high performance products that their customers love, while also working diligently to enhance the planet by incorporating the state of the art in sustainable materials."
Together with PUMA, Laird Hamilton, father of modern stand-up paddleboarding, partnered with renowned boat designer Juan Kouyoumdjian (Juan K), of Juan Yacht Design, to create this one-of-a kind paddleboard. The board features the same Volvo 70 boat hull design – both ergonomically and through the use of the same ultra-lightweight materials – seen in PUMA's Mar Mostro. The board is designed to provide more agility and speed on the water's surface, and it offers the ability to maneuver easily in big open ocean waves or in flat, calm water.
The PUMA/Laird Board, retailing at $6500 USD, features a foam core carbon fiber center and epoxy matrix covered by red tentacle graphics matching PUMA's Mar Mostro. Demo PUMA/Laird Boards have been available at each of the Volvo Ocean Race stopovers during the race, which began in November in Alicante and finishes in Galway, Ireland, in July 2012. During the Miami stopover in May, the PUMA/Laird Boards will be available for any of the Miami race village visitors to use. Clinic Days for both Kids and Adults, will be offered, as well as guided tours and friendly races around the harbor or race courses will take place. All will be led by certified instructors and on select days, Laird Hamilton.
Built in the United States by Clear Carbon and Components, Inc. (Bristol, R.I.), distributed by Surftech (Santa Cruz, Calif.), the board will be sold with custom made canvas travel bags handmade by OKTO in Bristol, Rhode Island.
For more information on PUMA Laird Board, go to www.puma.com/sailing/sup
PUMA/Laird Board video: http://www.puma.com/sailing/media/pumalaird-stand-up-paddle-board
For more information on this package, go to www.mushroompackaging.com/case-study-puma
###
Media contacts:
PUMA International: Meg Parker, T: +1 617 488 1019 / E: meg.parker@puma.com
PUMA
PUMA is one of the world's leading sportlifestyle companies that designs and develops footwear, apparel and accessories. It is committed to working in ways that contribute to the world by supporting Creativity, SAFE Sustainability and Peace, and by staying true to the principles of being Fair, Honest, Positive and Creative in decisions made and actions taken. PUMA starts in Sport and ends in Fashion. Its Sport Performance and Lifestyle labels include categories such as Football, Running, Motorsports, Golf and Sailing. Sport Fashion features collaborations with renowned designer labels such as Alexander McQueen, Yasuhiro Mihara and Sergio Rossi. The PUMA Group owns the brands PUMA, Cobra and Tretorn. The company, which was founded in 1948, distributes its products in more than 120 countries, employs more than 9,000 people worldwide and has headquarters in Herzogenaurach/Germany, Boston, London and Hong Kong. For more information, please visit www.puma.com.
Ecovative
Founded in 2007, Ecovative is a materials science company developing a new class of home-compostable plastics based on mycelium, an organism akin to a living polymer. Ecovative's high-performance products serve as environmentally responsible alternatives to traditional foam packaging, insulation, and other plastic-based materials. Ecovative was incubated at Rensselaer Polytechnic Institute. Rensselaer, together with 3M Company and the DOEN Foundation, are significant investors in Ecovative.
Ecovative has been recognized with numerous international awards for sustainability and "green" technologies, and was named a Tech Pioneer at the 2011 World Economic Forum in Davos, Switzerland. Ecovative's growth has been fueled by grants, prizes, and support from key partners including the New York State Energy Research and Development Authority, the National Science Foundation, the U.S. Department of Agriculture, the Environmental Protection Agency, and the National Collegiate Inventors and Innovators Alliance. For more information, visit www.ecovativedesign.com, www.mushroompackaging.com, and follow @ecovative on Twitter.
Related posts