July 23rd, 2013 by evan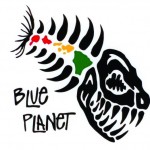 Robert Stehlik sent us this video with him and Greg Pavao on a few training runs in preparation for the Molokai to Oahu race this Sunday. They are both riding the Blue Planet 14′x28″ Bump Rider race SUP and from watching the video are getting some great glides. This was filmed with Robert's tail mounted camera setup. You can see a quick glimpse of the rig in the beginning of the video but in real life it's pretty crazy looking. The video was shot during three different downwind runs from Hawaii Kai to Kaimana Beach (8.5 miles). Check out Robert at the end trying to avoid waves due to the big camera mount and no leash. I think the camera mount is 6′ tall. If Robert wiped out on a chest high wave I'm not sure if it would still be in one piece. Oh well, sometimes the instinct of catching a good wave is greater than preserving your equipment. Lol.


(click thumbnail to launch video)
Good luck to Greg and Robert this weekend and all the other racers. The M2O race organizer told me this year was insane and sold out in a couple days.
Related posts