August 2nd, 2015 by robert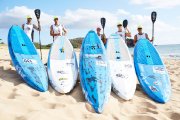 This year's M2O race was the most challenging and grueling in recent memory.
The Blue Planet 14′ x 28″ Bump Rider model was well represented and the results show that this board works great in all conditions. It excels in good downwind conditions but also glides well in light winds.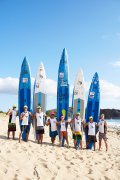 The Blue Planet race team on the beach in Molokai the day before the race.
Check out this video interview with the race winner Travis Grant on the day before the race with photos and video from race day and some great insights from the two times M2O champion:


(click thumbnail to launch video)
Ready to go!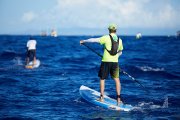 Starting off in decent conditions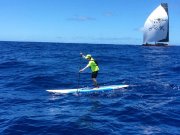 The going gets tougher as we approach Oahu.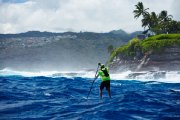 Finally approaching Portlock Point with a big south swell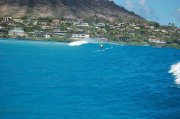 Jeff Chang catches a nice wave at China Walls and finishes second in his age group, well done!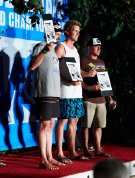 Robert Stehlik wins his age group division.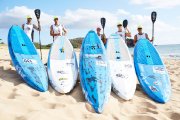 A great day for the Blue Planet race team, see you next year!
Related posts