December 6th, 2013 by robert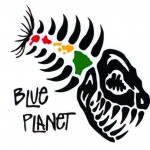 We just received our first shipments of 120 new 2014 Blue Planet SUP's and 40 new 2014 Starboard SUP models. Our shop is chock full of great boards at great prices and they are going fast. Now is the time to shop with the best selection of boards available.
Check out the links for the most up to date stock lists below. We update these lists about once a week, so some of the boards showing as in stock may have sold over the last few days.
We are now also offering FREE air cargo shipping to any major airport in the US with any 2014 Blue Planet board ordered (along with a free board bag) and we can ship boards to any major international airport in the world.
We also have a great in-store only deal, so please come to our shop for details if you live on Oahu.
2014 Blue Planet and Starboard models in stock now!
For a list of Blue Planet boards in stock, click here for Blue Planet stock list.
For a list of Starboard boards in stock, click here for Starboard stock list.
For more information and specs of the Starboard models, click here for the Starboards SUP website.
Related posts