March 15th, 2015 by davi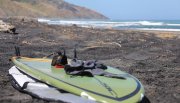 The SIC Maui team has been on the road for the last couple of weeks down in the southern hemi. The crew has been to New Caledonia, Tahiti, Australia and will continue to travel around in that area for the next week or so. Livio Menelau, SIC Global Team rider is a part of the crew that is on the road where he gives us an update of what has been going on. Here is what he had to say: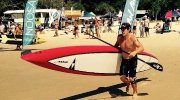 "The SIC team went to New Caledonia and visited some retail shops where we gave a technical breakdown of the SIC boards. We also enjoyed the participated in the NRJ Cup race, where it was a very good downwind and beautiful landscape. At the race day the wind stop blow and torn a 11k flat water race. Good people and good food, made our time there very special. In New Zealand, we were surprised at how organized the races are. They have 3 races every week! The sport seems to be growing very fast over there. New athletes come up in different ages, which is very good for the sport.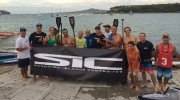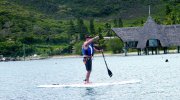 We did clinics for free and were happy to see the people enjoying the boards. We got very good feedback from people and they seemed to enjoy hanging out with the team." The SIC team has recently stopped in Australia to take part in the Noosa Festival of Surfing where they hold the BOP of Australia. Here's a pic of Belar on his 1st of 5 run arounds for the BOP!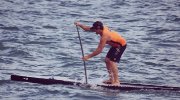 More updates from the road with the SIC Maui team coming soon!
Related posts