November 16th, 2015 by evan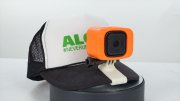 HELP! Please vote for us here https://goo.gl/pikXZl.
The menehunes won 1st place in the Startup Weekend Global Startup Battle competition in Honolulu on November 15. They were the youngest team to win in Hawaii and possibly the youngest team to win out of over 105,000 attendees over the past 6 years.



(click thumbnail to launch video)
Startup Weekend has been held in 112 countries, 568 cities, 1248 events and 105,000 attendees. This is great news for young aspiring entrepreneurs. We need help to move onto the regional competition.
Please vote for us!
Related posts