December 4th, 2009 by evan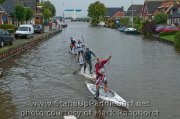 Mark Raaphorst sent us these photos and a video of the 2009 SUP Fryslan 11-City Tour held last September in the Netherlands.

Anne-Marie Reichman founded and organized the 220-kilometer (132-mile) Stand Up Paddle marathon covering 11 cities in 5 days. This year's event was by invitation only and was attended by prominent SUP athletes and celebrities, including Mark Raaphorst, Donna Badome-Raaphorst, Connor Baxter, John Hibbard and Zane Schweitzer to name a few.
From Anne-Marie's website:
For 2010, I like to see the SUP 11city tour as an event for everybody that likes to join and challenge themselves over the Frisian waters. The beauty and the fun sportive atmosphere of this province in the north of Holland won't go by unnoticed!
Check out the video:


(click thumbnail to launch video)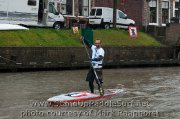 Mark Raaphorst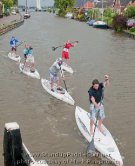 John Hibbard leads this group of paddlers with Connor Baxter the tail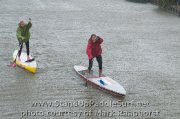 Anne-Marie Reichman and Donna Badome-Raaphorst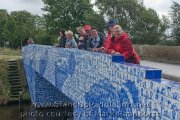 Spectators
At the finish line: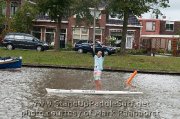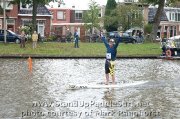 Award ceremony: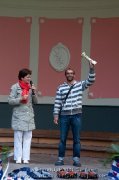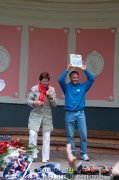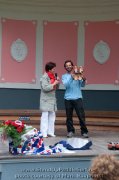 Related posts