January 7th, 2010 by evan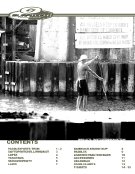 2010 is here and Surftech has some great gear in store for SUP. I'm anxiously awaiting the arrival of the new 12′6″ racers from Joe Bark and other SUP racing shapers. I saw the new Randy French softops designed for schools and they look really easy to ride and durable. I got to see them pulled out of the box…first ones on the island.
Click here to download the PDF Surftech 2010 Catalog.
Related posts