April 7th, 2010 by davi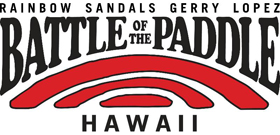 Rainbow Sandals Gerry Lopez
BATTLE OF THE PADDLE HAWAII
Presented by QUIKSILVER WATERMAN COLLECTION
June 12 & 13
Duke Kahanamoku Beach, Ft. DeRussy Beach Park, Oahu

HONOLULU – April 6, 2010 – Come celebrate the modern waterman's lifestyle at the Rainbow Sandals Gerry Lopez Battle of the Paddle Hawaii, presented by Quiksilver Waterman Collection, June 12 & 13. The Battle of the Paddle is a stand-up paddle (SUP) festival and exposition that includes a series of races and demonstrations for all ages and skill levels. Battle of the Paddle Hawaii invites you to be part of the exciting rebirth of the sport that began right here in Waikiki.
Visit Battle of the Paddle Website
Take a sneak video peek at Battle of the Paddle Hawaii
In addition to the championship race there is also an Open Age-Group race, relay races, and kids races. At the last Battle of the Paddle in California, the Open Age-Group Race had the largest SUP field ever assembled – 390 paddlers! The Hawaii race is promising to be even bigger, so come and be a part of history in the making.
For those who are new to stand-up paddling, there is the free SUP Expo. Meet the world's best shapers and manufacturers, and check out this summer's hottest designs and innovations. There'll be a rainbow of boards and paddles available for trial and demonstration, free of charge.
Immerse yourself in the local culture and community. Kanalu will be on site shaping ancient style surfboards and providing cultural education and a surfboard history exhibit. Na Kama Kai will also present their ocean awareness program, children's activities and kids SUP races throughout the weekend.
"Rainbow Sandals, together with Hawaii icon Gerry Lopez, are excited to welcome Quiksilver Waterman Collection on board as presenting sponsor of this event," said Jay 'Sparky' Longley, founder of Rainbow Sandals.
"Stand-up paddling has been a great way for us to reach out to friends, families and communities. We are all very proud to partner again this year with Na Kama Kai to support their priceless work in ocean education and awareness with the children of Hawaii.
"SUP is a dynamic platform full of fun and what we've come to know as the aloha spirit. For that reason we are ecstatic to bring Battle of the Paddle to Hawaii for the first time this year. We thank our sponsors for joining us to make this a reality.
"Major supporters of the Battle of the Paddle Hawaii are Patagonia, Duke's Restaurant, Kona Brewing Co., and Surftech.
Everyone who enters The Battle of the Paddle Hawaii will receive a free pair of Rainbow Sandals, event tee and lunch. A special welcoming event and aloha concert will be hosted by Quiksilver on Friday evening, June 11, featuring local musicians. Event proceeds will directly benefit the Hawaiian Community.
Whether you're racing for the prize or just want to get your feet in the waters of SUP for the first time, The Rainbow Sandals Gerry Lopez Battle of the Paddle Hawaii is the perfect way to experience the rich tradition of Hawaii's original surf lifestyle.

SCHEDULE OF EVENTS:
Saturday, June 12, 2010
8:00 am – Event registration begins.
9:00 am – Opening Ceremonies
9:00 am to 4:00 pm – SUP EXPO, demo's & Kid's Activities
10:00 am – Fun Paddle (free to everyone) Ft. DeRussy Ocean course
11:00 am – Kid's Races
1:00 pm – Open Age-Group Race
3:30 pm – The Elite Race
Sunday, June 13, 2010
8:00 am – Event registration begins.
9:00 am – 4:00 pm – SUP EXPO, demo's & Kid's Activities
10:00 am – Race Start, Hawaii Kai Run, Maunalua Bay Beach Park finishing at Ft. DeRussy
2:00 pm – Na Kama Kai Ohana Relays
3:30 pm – SUP Surf Relays

Event Information
Barrett Tester, Event Director
events@rainbowsandals.com
Tel. (949) 276-4431 x216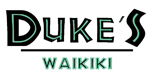 Related posts