May 18th, 2010 by evan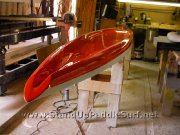 When I was in Maui a couple months ago I saw Jack Dyson's new F-18 being made. Mark Raaphorst said that it was designed for flatter conditions on the south shore in Kihei. Here's a video I shot while at SIC.



(click thumbnail to launch video)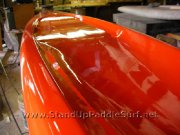 Scooped out deck for lower center of gravity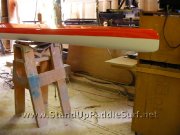 Flat nose rocker
Randy at Standupzone.com shot some amazing pictures but I can't seem to find the post? If someone knows which one I'm talking about, please post the link in the comment section.
Anyone ride this one yet? Jack?
Related posts