January 28th, 2011 by davi

3rd Annual Surftech Shootout to add
Stand Up Paddleboard Race
It started in 2008 as an "Expression Session". Since then the Surftech Shootout has quickly become one of the most competitive and prestigious SUP surf events in the world. In association with the Santa Cruz Paddlefest, March 18-20th, many of the world's top SUP surfers will once again converge upon the town of Santa Cruz, California and battle it out in the waters of the legendary Steamer Lane.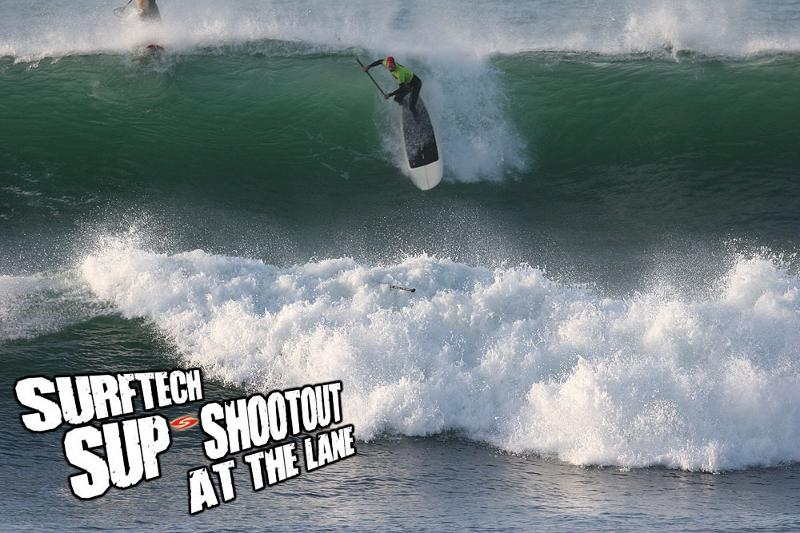 This premier international SUP surf event includes many U.S. and International Athletes including two time defending Shootout Champion, Southern California's CHUCK PATTERSON, Hawaiian's ZANE SCHWEITZER and CANDICE APPLEBY, Central California's PETER TROW and Oregon's DAN GAVERE along with local rippers John Griffith, Michael Roberts, Ward Coffey, Kevin Miske, Ed Guzman and more. We expect the Elite Field will be the deepest and most competitive to date drawing SUP surfers from all over the globe. Also competing in this world class event, will be intermediate SUP surfers from up and down the coast who will compete for bragging rights at the long lined up walls of "Indicators".
It's a Race!
New this year Surftech introduces the SURF & SAND DUEL-ATHLON SUP race. This event will take place on Saturday, March 19th and will be great fun for all racing enthusiasts. The race will commence at Cowell's Beach with a 2.7 mile paddle out to the Santa Cruz Harbor and back followed by a short half-mile beach sprint. This will be the finish for the NOVICE division while the ELITE paddlers will head back out on the water for the final 3.7 mile paddle leg and finishing up with a half-mile sand sprint to the finish.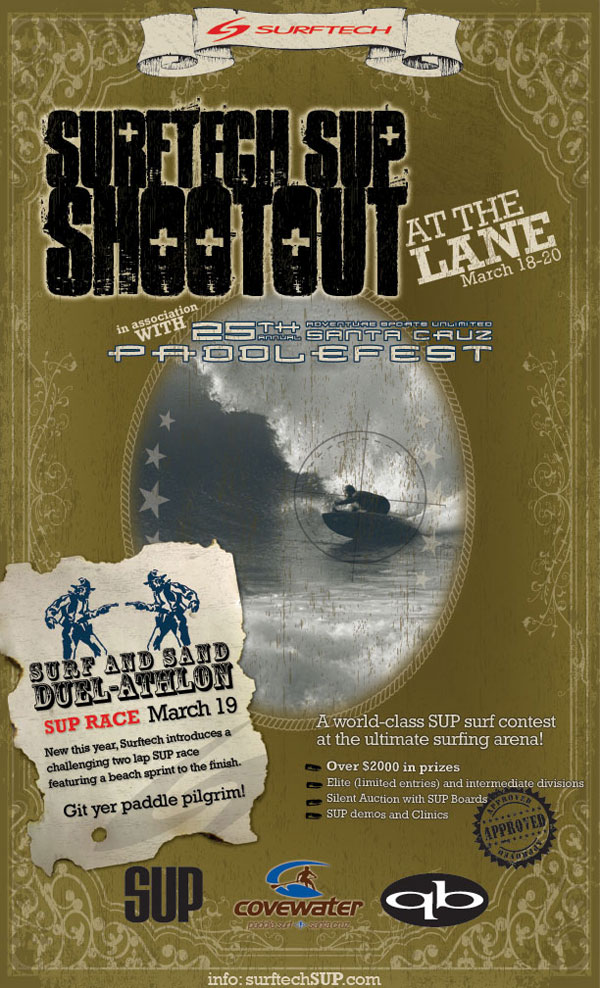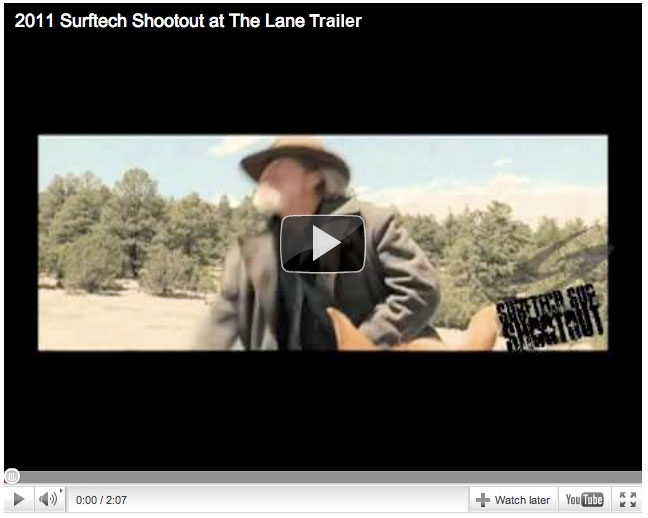 Click HERE to register for the Shootout or the Surf & Sand Duel-athlon.
For sponsor inquiries, please contact duke@surftech.com
Become a
fan for a chance to win Surftech schwag!!!
Related posts