July 8th, 2011 by davi
FOR IMMEDIATE RELEASE
Contact: John O'Malley, 808 372-6016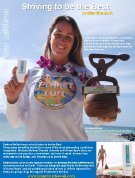 ANDREA MOLLER VYING FOR FEMALE STAND UP PADDLER OF THE YEAR
Honolulu, Hawaii-July 8, 2011
Planet Sun Waterwoman, Andrea Moller, was recently nominated as one of the Top 3 Female Stand Up Paddlers of the Year as part of 2011 Stand Up Paddling Awards presented by "SUP Magazine". Andrea is in the running with 13 other renowned paddlers to include Candice Appleby, Jenny Kalmbach, and Brandi Cumin Baksic. The top three honorees will be selected by an internet based voting process which is now open. Please cast your votes now at: http://www.supthemag.com/2011-sup-awards/vote/top-3-female-paddlers/. Winners will be announced during the SUP Awards show on Friday, Sept. 30, 2011 at the historic Catalina Casino.
One of the most respected ocean sport athletes in the world, Moller has amassed an impressive collection of victories and titles. She's won the OluKai Ho'olaule'a Maliko three years in a row on both Stand Up Paddleboard and OC-1 Ocean Canoe, claimed first at the 2010 Battle of the Paddle Distance race, and is reigning champion and record holder for Molokai 2 Oahu Stand Up Paddle race.
Planet Sun President, John O'Malley, says: "We are so honored and proud that Andrea is on our team of world class athletes. Everything about Andrea is WORLD CLASS.. She is an incredible athlete, most importantly, an incredible mom, and a first responder who selflessly serves the community. What an incredible role model!" Andrea joins the 16 other team members who are an instrumental in the research, development and validation of our products
Planet Sun LLC is a Oahu, Hawaii based suncare company that specializes in performance suncare and UV Protection. The core of the company consists of athletes and physicians, who develop, test and deliver their products and services. For more information visit: www.planetsunhawaii.com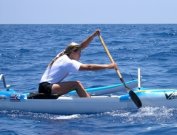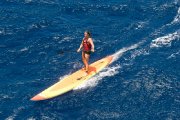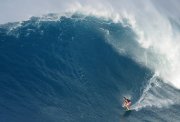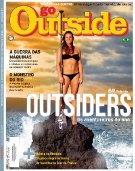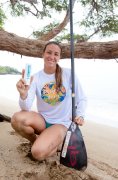 Related posts