September 24th, 2012 by robert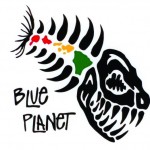 Livio is a Brazilian who made Maui his home. He is one of the fastest SUP racers and a funny guy to hang out with. We ended up sitting next to each other on the red eye flight from LA to Orlando. We arrived in Orlando at 6 am and headed off to the Surf Expo demo day, which was a great event. Despite the sweltering heat and humidity, being outside and on the water was more fun than being inside the convention center all day at the Surf Expo for the next 3 days.

At the show I visited Livio and got a tour of the SIC booth, also got some information on the new Ion action video cam which has some cool features.
Check it out in the video:


(click thumbnail to launch video)
The SIC production boards will be available on the mainland early 2013, prices are about the same as 2012, I have a price list. Let me know which models you are interested in and I can post the msrp prices.
SIC is now owned by Flow and will be distributed out of California, so they should be easier to get for anyone not in Hawaii starting next year.
To download the new SIC catalog, click here
Related posts