October 25th, 2009 by evan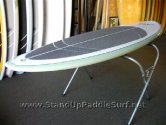 Jim over at Tropical Blends Surf is keeping ahead of the SUP stand up paddle board curve by continually releasing new models. The latest is an 8′10″ x 28.5″ x 3 7/8″ SUP called the Pokole. Here's the specs and info.

The Pokole
Length: 8′ 10″
Width: 28 1/2″
Thickness: 3 7/8″
Fin set-up: 2 + 1
This is another in keeping with the Wai Kahe and Welo. The reduction in length allows the board to fit the needs of an even smaller rider while still providing those characteristics that have made this line of boards so popular.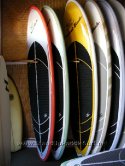 Different color schemes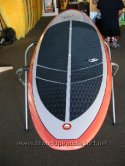 Salmon color scheme – top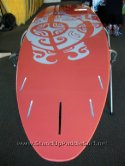 Salmon color scheme – bottom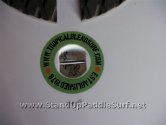 Leash Plug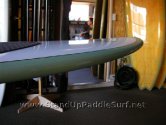 The nose rocker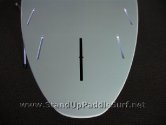 Five fin boxes for versatility in fin setup
Paddle Range:
100 lbs to 175lbs
Beginner to Advanced
Surf Range:
150 lbs to 210 lbs
Intermediate to Advanced
Related posts