December 20th, 2009 by evan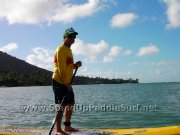 This post is going to kick off a short series of video training that we were fortunate enough to be a part of. Todd Bradley, who's been a top paddler for over 30 years and has over 50 Molokai crossings mentioned to me he was going to start offering personal paddle coaching called 'pocket coaching'. I convinced him to use me and a few friends as the guinea pigs and we had 2 sessions. During the first session, which the video below is from, we realized that to get a proper video, we should be on a jet ski. That's coming in the future as we finish the editing.



(click thumbnail to launch video)
During this session, we met up with Jeff Chang and his crew but they were doing a normal downwind run. The guys getting tips from Todd were my brother Darin, Darin Fujimori and me. There was another Darin in Jeff's group so lots of Darin's that day. This is part one of a two part video. The next series after that will be from the jet ski.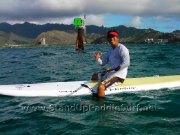 Darin Kohara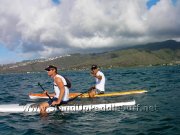 Robert Stehlik and Jeff Chang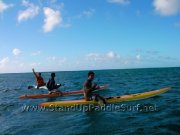 Herbie Titcomb, Darin Leong and Darin Fujimori
Todd catching a bump
Related posts