December 8th, 2010 by evan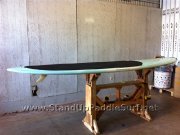 I was at the Surftech office on Queen Street and got the chance to take some pictures of the new Pearson Arrow 12′ Laird SUP board. This is the latest from Bob Pearson made by Surftech in conjunction with Laird Hamilton.

This board looks big for a 12′er. The tail is wide so it should be a really stable, cruising/flatwater type SUP board. I heard from the guys at Surftech that for a 12′ board it surfs pretty good. I haven't tested it myself yet but probably will in the future.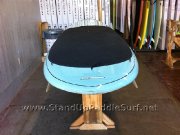 Wide tail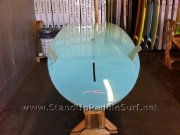 2+1 fin setup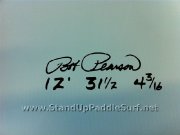 Board dimensions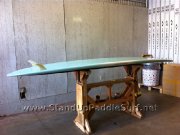 Side view
Related posts