January 29th, 2012 by davi

Saturday 28 January
Malibu Rum partners with the iconic Sunset Beach Pro
Bringing a completely unique vibe to the event, Malibu Rum has partnered with the Stand Up World Championship Tour Opener at Sunset Beach on the legendary North Shore of Oahu. Malibu's island roots will blend well with the Stand Up Community in a celebration of the alluring Ocean lifestyle they thrive on.

Malibu will be onsite throughout the event and in conjunction with all the social events at Surfer the Bar and in general at Turtle Bay Resort, so come experience the unique flavor and island lifestyle that the brand exudes.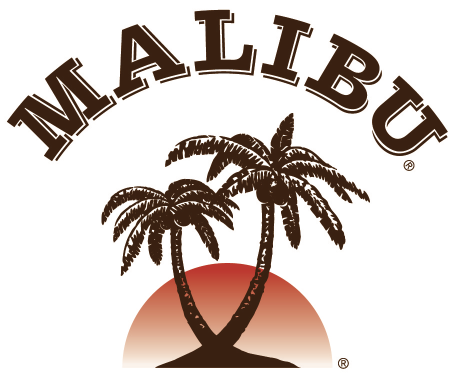 Tension mounts just 1 week before the Sunset Beach Pro
As the world's best start to descend upon Oahu's North Shore, tension is mounting as the Title race will once again begin here at Sunset Beach. Kai Lenny will be back to defend his event title for the 3rd year running, as well as securing his first notch on the belt towards another World Title.
For an athlete who has already made history, he is hungrier than ever to retain his Title at home here in Hawaii. One thing is for sure, he proved in 2011 that if he does have any weaknesses, they are hard to find. From lefts to rights, small beach break to giant reef breaks and from barrel riding and technical turns to aerials, Kai has a complete game and is going to be hard to beat.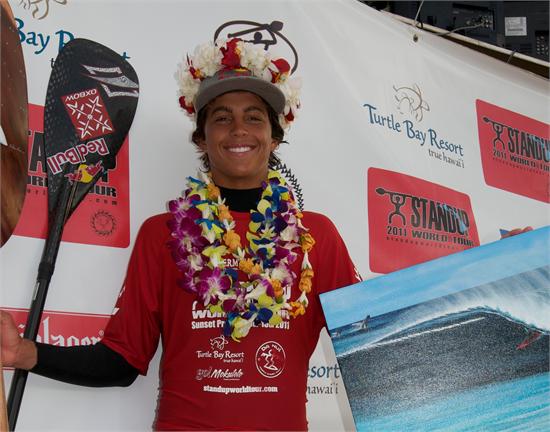 Brazil's leading star Leco Salazar will be going for gold
Leco Salazar will be looking to challenge Kai Lenny right off the bat this year, to make his intentions felt coming into the 2012 season.
While Leco's strengths are more in beachbreak conditions focused on more technical, turn driven surfing, his 5th place here in 2011 will give him the confidence to step up and start as he means to continue at this legendary event.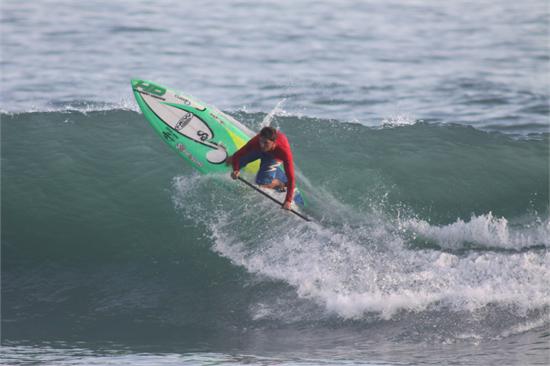 France's Antoine Delpero will be stepping up in 2012
After a win in both 2010 and 2011 in France and California respectively and finishing 3rd in the world both years in the overall rankings, Antoine will be looking to move up in 2012 and will want to put it all on the line for a great result here at the Sunset Beach Pro.
Antoine is an incredibly versatile surfer, excelling in most conditions and looking to improve on his 7th place at Sunset in 2011.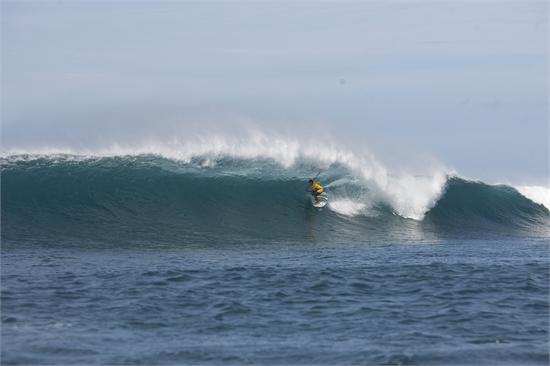 Wildcard decision: one of the toughest processes yet
Given the sheer wealth of talent entered into the Sunset Beach Pro in 2012, the wildcard process has been one of the toughest yet, with every pre-selected candidate proving more than worthy of a spot in the main event. In 2012, we will be running a first round that will consist of the Top 8 advancing from the Trials and 8 wildcards.
The following athletes are already confirmed to receive wildcards: Hawaiians Kamaki Worthington, Duane DeSoto, Kala Alexander and Australian stand out at Huntington Beach, Keahi de Aboitz. Also being awarded a wildcard by unanimous decision from the board, Short board surfing legend Jamie O'Brien.
The last 3 wildcards will certainly include Starboard high flyer Connor Baxter, with the last two to be decided by Monday.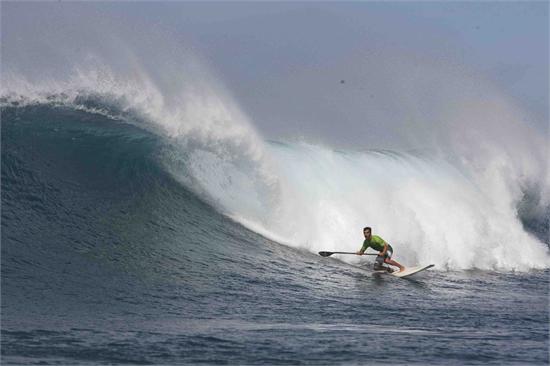 Da Hui Trials set to turn heads at the Sunset Beach Pro
The Da Hui Trials promise to be a Main event in themselves given the depth of talent involved: athletes from California, France, Brazil, Australia and Venezuela will step up to do battle in one of the most infamous breaks on Oahu's North Shore.
The Top 8 will end up victorious, earning their spot in the prestigious main event…..stay tuned to www.standupworldtour.com for previews, updates and highlights for one of the most exciting events of the year.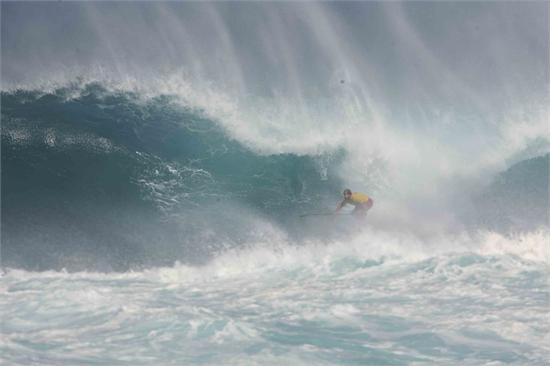 The Na Kama Kai Youth Challenge promises to turn heads
As we have seen increasingly over the past 2 years, the level of youth athletes coming up in the sport is mind-blowing. From Riggs Napoleon's first outings in solid Sunset in the 2010 Sunset Beach Pro, to Bernd Roedigger's airdrop at the 2011 edition, coupled with the Na Kama Kai Youth Challenges first outing at Turtle Bay Resort, this year's U16 showdown promises to be the best yet, with an array of talent from Hawaii, the US mainland, Brazil and France. The kids are quite literally leading the charge.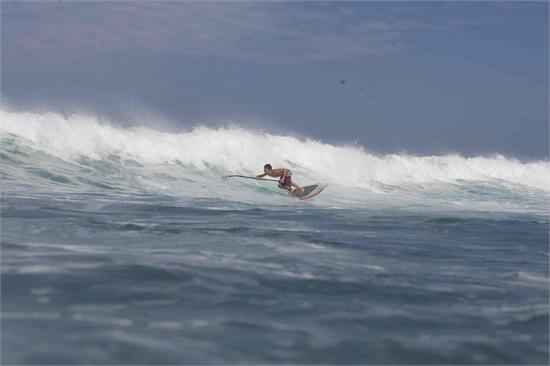 The Wahine Showdown to take place at Turtle Bay Resort
A full fleet of women have already registered for the Wahine Showdown at Turtle Bay Resort, taking place on Saturday 4th February.
WIth an increasing influx of young talent, this showdown promises to be the best yet and a an exciting look at just how far women's stand up paddle surfing has come. Check in for all events at Turtle Bay on the 4th February will be at 10am

Special Awards night at Surfer the Bar, Turtle Bay Resort
Following a 5pm registration, a special awards night will ensue, celebrating the 2011 season and Champions, as well as the newly crowned Na Kama Kai and Wahine Champions for the 2012 Sunset Beach Pro.
The evening will also feature a live performance from Ekolu Kalama and a preview screening of the forthcoming DVD from the Stand Up World Tour so far. Stay tuned to www.standupworldtour.com for more news and information,

New Stand Up World Tour / Series Patrons are announced
Renewing their Gold Patron status for 2012 are Naish and Rogue, while Starboard has upgraded to the Gold level and they are joined by Coreban.
Renewing as a Regular Patron, Art in Surf continues its support of the Tour, while Fanatic also joins us in 2012 to strengthen their presence in the sport and support their riders competing on both Stand up World Tour and Series.
For more information on the Patrons, there will be a new site going live soon, but you can find them and links to their respective sites at www.standupworldtour.com. A big Mahalo for their support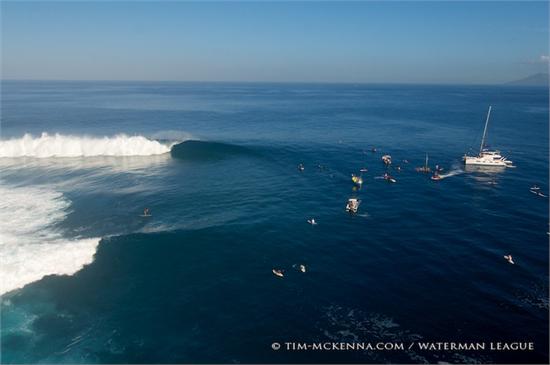 Robby Naish to be 'Talk Story' at Surfer the Bar 02/01/12
Coming up this week, Robby Naish will be featured at Surfer the Bar as a part of their Talk Story evenings at Turtle Bay Resort. So make it a date if you are on Oahu to meet the man himself and learn about one of the most illustrious careers in Ocean Sports.
Doors open at 6pm this coming Wednesday 1st February at Surfer the Bar, Turtle Bay. See more at www.turtlebaysurf.com

Related posts