June 8th, 2013 by davi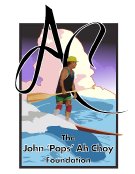 The dates of this year's event is set:
September 14 & 15, 2013!!
Our 3rd Annual Surf Fest was the best yet, and hope to top it this year with your help!! We would like to thank all the contestants and sponsors that contributed to making it such a memorable event.
Continue reading '4th Annual John "Pops" Ah Choy Surf Fest (2013)'
Popularity: 2%